McDonald's restaurant in Wales to play Beethoven to tackle late-night antisocial behaviour
30 January 2023, 12:22 | Updated: 30 January 2023, 12:42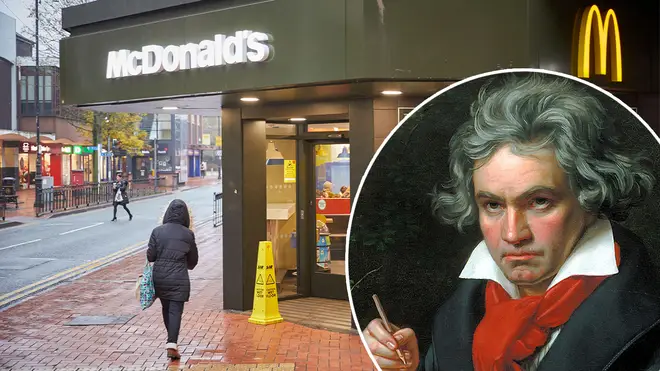 A Welsh branch of the fast-food chain will soon start piping in the music of Beethoven, in a bid to tackle antisocial behaviour.
Frequenters of a branch of McDonald's in Wales will soon have a symphonic accompaniment to their quarter-pounders and fries.
McDonald's in Wrexham is set to introduce the music of Beethoven in an attempt to combat persistent issues with gangs of young people.
Classical music will be heard at the fast-food restaurant in north Wales from 5pm, following multiple reports of issues including an assault involving at least 20 people when staff were hit with coins.
North Wales Live reports that police inspector Luke Hughes said they had received "multiple reports... of one particular group of youths, that at times numbered 20-30, roaming between locations".
"There was more than one allegation of assault, a fire extinguisher set off, signs and coins thrown at shop staff and younger children chased by this group," he added.
The restaurant will also restrict its WiFi service in an attempt to deter the troublemakers.
Read more: LeBron James reveals he listens to Beethoven to 'calm down' before games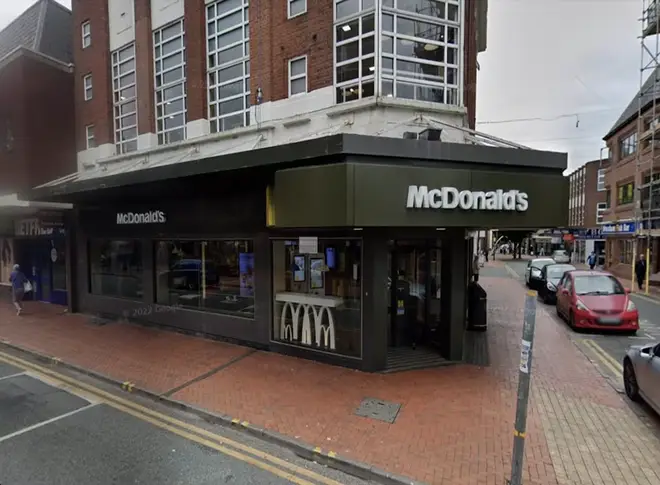 Hughes later said: "I also want to thank those businesses that I had written to earlier in the week. I had a great response, with some imposing entry conditions.
"A well-known fast-food retailer will be playing classical music from 5pm in the evening, so unless we have some local and unruly Beethoven enthusiasts, it should discourage some issues."
For more than a decade, McDonald's and other fast-food chains have been opting for classical music to calm hungry patrons, relax those waiting for food and help tackle antisocial behaviour.
McDonald's has previously said: "We have tested the effects of classical music in the past and played it in some of our restaurants as it encourages more acceptable behaviour.
"Typically, classical music would be played from early evening onwards and, in some cases, on certain nights in a small number of restaurants."
Read more: This is why fast food restaurants play classical music at night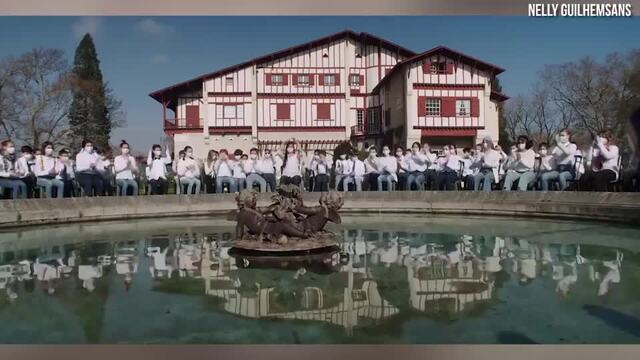 Amazing performance sees Beethoven's 5th performance with percussion by students in France
A branch in Shepherd's Bush, which had 71 reports of crime in or near the store in 2017, saw its crime rate fall significantly after classical music was introduced, according to the manager.
Atul Pathak, who operates several restaurants in the capital, said at the time: "Working together with the police and the local council in Shepherd's Bush to help them with combating persistent antisocial behaviour, we thought that playing classical music at certain times of the day would help to set a different and calmer tone.
"It is working really well and has been positively received by many customers, so much so that we are giving real consideration as to where else we might introduce it."
While McDonald's Wrexham won't be the first fast-food restaurant to use classical music to calm its potential customers, it remains to be seen whether the composer's symphonies will help the branch achieve its desired outcome. They may be wise to steer clear of this rather glorious 10,000-person take on the 'Ode to Joy'.