Deaf hip-hop dancer uses Beethoven to make a powerful point about music
4 March 2020, 16:06 | Updated: 4 March 2020, 18:54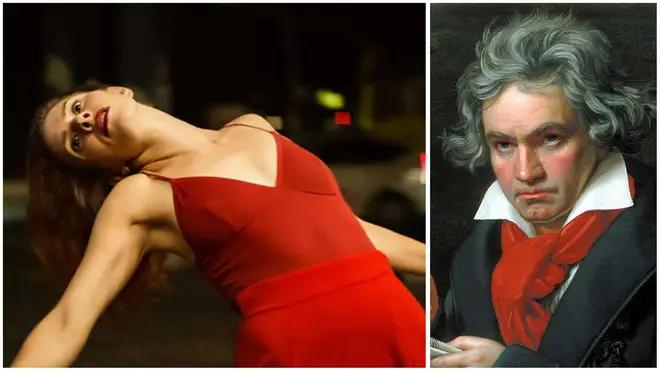 A moving video shows the power of Beethoven's music and message in 2020.
"Music is like a dream. One that I cannot hear," Ludwig van Beethoven once said.
By the end of Beethoven's life, when he was writing his monumental Ninth Symphony (1824) and Grosse Fuge (1826), he had gone almost completely deaf.
In a powerful new video (watch below), dancer Kassandra Wedel shows the enduring relevance of Beethoven's music and life message.
Wedel, a deaf hip-hop world champion, dances to the Berlin Philharmonic's iconic 1977 recording of Beethoven's Symphony No. 5, conducted by the late Herbert von Karajan.
"I lost my hearing when I was three," reads a message from the German dancer on the screen. "I never stopped dancing."
Read more: A step-by-step guide to Beethoven's nine symphonies >
Despite his life-changing ailment, Beethoven continued to write – with slight adjustments. As his hearing worsened, he began to avoid writing in higher notes, using only the lower notes that he could hear more clearly.
Works that include the 'Moonlight' Sonata, his only opera Fidelio and six symphonies were written during this period.
Read more: Alicia Keys plays 'Moonlight' Sonata in heartfelt tribute to Kobe Bryant >
"Ludwig van Beethoven and Hip-Hop Dance Champion Kassandra Wedel have one thing in common," the record label behind this project, Deutsche Grammophon, says. "Beethoven was deaf when he wrote many of his masterpieces, including most of his symphonies. Kassandra lost her hearing when she was three years old.
"This new music video celebrates the fight against the barriers of deafness and opens up the opportunity to experience Beethoven's music in all its sonic and new visual facets."
Premiered for WHO's World Hearing Day 2020 on 3 March, the video does a powerful job of highlighting Beethoven's relevance for society today.
Watch the video in full below.
Deaf Hip-Hop World Champion Dances Beethoven Symphony No. 5
Want more like this? Click here to subscribe to Classic FM's newsletter, Notes, to get news, quizzes, exclusive competitions and more to your inbox!
–––––
Voting is currently open for the Classic FM Hall of Fame 2020 – click here to tell us what your three all-time favourite classical pieces are, and you could win £1,000!