The Muppets predicted music in lockdown… in a Beethoven video from 10 years ago
10 June 2020, 21:19 | Updated: 10 June 2020, 21:21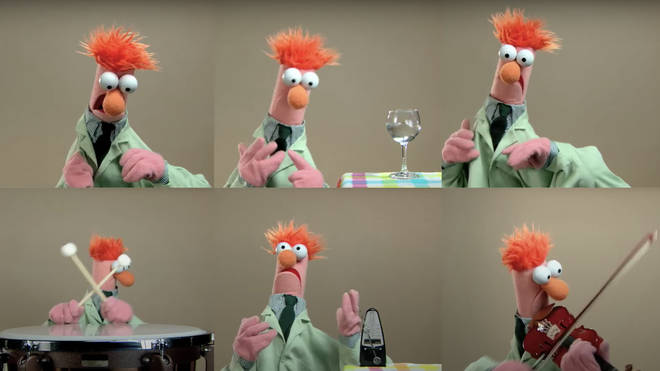 Beaker unknowingly captured today's classical music industry, in a charmingly tickling video dating from 2009.
During the months of lockdown, musicians, choirs and orchestras around the world have been unable to meet and play together.
But the music has continued to flow. Using iPhones, conferencing software and video apps, music-makers everywhere have embraced socially-distanced and multi-tracked digital performances, creating a multitude of incredible tiled symphonies on social media.
In Beethoven's 250th anniversary year, the famous finale to his Symphony No. 9 has been a particular favourite.
Read more: This 'Ode to Joy' Skype concert is everything the world needs >
But it seems all along, we were all just following the cue of The Muppets, and in particular, one multi-tracked Beethoven performance from over a decade ago.
Back in deepest 2009, fire-haired Beaker, equipped with his metronome, timpani and resonant falsetto, gave us a wonderful multi-tracked Ode to Joy (watch below).
Is it just us, or is it all strangely prophetic of our time in music?
Of course, multi-tracked performances were around long before coronavirus, but it's funny and charming to note just how current Beaker's six-part Beethoven feels today.
We bow down to the visionary Muppet-y maestro, Beaker...