Malakai Bayoh sings operatic song 'Caruso' with shining high notes in Britain's Got Talent final
4 June 2023, 22:15 | Updated: 4 June 2023, 22:20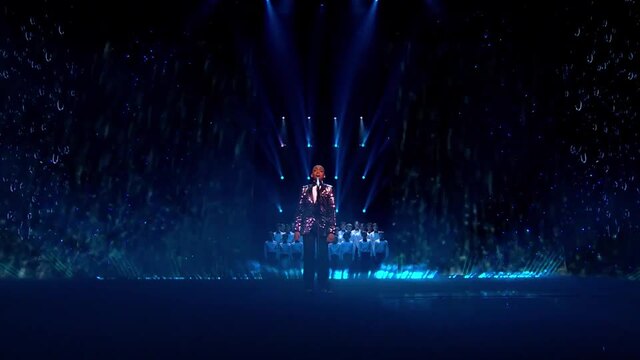 Malakai Bayoh's voice soars in 'Caruso' at Britain's Got Talent final
Malakai Bayoh's young treble voice took flight in the Britain's Got Talent final, his heart-wrenching 'Caruso' culminating in a shining high B.
13-year-old treble Malakai Bayoh might have missed out on a place in the final three of Britain's Got Talent, but he won hearts across the nation with his soaring high notes at Sunday night's final.
His final song of the competition was the monumental 'Caruso', also known by its opening lyric 'Ti voglio bene assai' ('I love you very much').
Composed in 1986 by Lucio Dalla and dedicated to the legendary Enrico Caruso, it has been performed over the years by all the great Italian tenors including Andrea Bocelli and Luciano Pavarotti.
Malakai's rendition of 'Caruso' – a mammoth song for even the most experienced tenor – all culminated in a crystal-clear high B, which soared perfectly over his backing choir on the talent show stage.
"That is the ultimate Italian anthem," Italian judge Bruno Tonioli said, as he wiped back tears.
Read more: Malakai Bayoh duets with Aled Jones on 'O Holy Night' in Christmas duet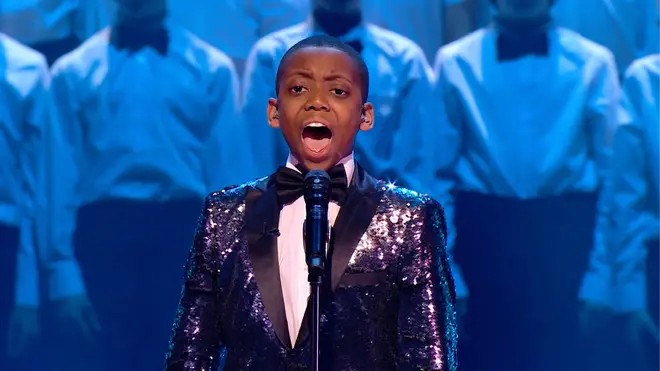 On his first Britain's Got Talent showing, Makakai sang the 'Pie Jesu' from Andrew Lloyd Webber's Requiem. It earned him the competition's famed Golden Buzzer.
"One of the best voices I think I've ever heard," judge Simon Cowell said after the performance, reflecting on Malakai's "golden" vocal talents.
In the semi-finals, he turned to the world of opera and Puccini's much-loved aria 'O mio babbino caro' from the opera Gianni Schicchi. He went on to win the public vote that night, and the path the tonight's final was guaranteed.
Read more: Treble Malakai Bayoh reduces judges to tears with 'divine' Puccini aria on Britain's Got Talent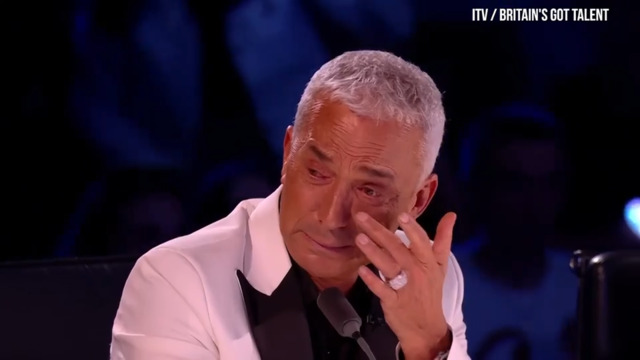 Makalai Bayoh reduces Bruno Tonioli to tears in BGT performance
His final appearance came after an extraordinary seven months for the young singer.
After a major role debut at the Royal Opera House, Malakai went viral in Christmas duets with singer and Classic FM presenter Aled Jones. The performances of 'O Holy Night' and 'Walking in the Air', sung in St Paul's Church, Covent Garden garnered more than 25 million views.
It seems that from the very beginning, the world was enthralled by the musicianship and stage presence of this exceptional young singer.
Who is Malakai Bayoh?
The operatic talents of Malakai first came to national prominence in November 2022, when he made his solo debut at London's prestigious Royal Opera House, singing the role of Oberto in the opera Alcina by Baroque composer George Frideric Handel. The Daily Telegraph declared him 'a star in the making' for his role in the production.
In April 2023, Makakai made his Royal Albert Hall solo debut, with Mozart and Handel arias accompanied by the orchestra of English National Opera at an opera-themed Classic FM Live.
Malakai sings as a chorister at St George's Cathedral, Southwark in London. He attends The Cardinal Vaughan Memorial School and sings with the School's acclaimed Schola Cantorum, under the direction of Scott Price.
When he's not bringing down the house at the Royal Albert Hall, Malakai enjoys playing computer games, practising the saxophone and supporting Liverpool Football club. When he is older wants to be – we're all delighted to hear – a singer.