Watch star pianist Lang Lang play stunning Bach at Leipzig's St Thomas Church
19 November 2020, 08:28 | Updated: 19 November 2020, 08:29
DG Stage presents Lang Lang!

We're looking forward to a special DG Stage concert with Lang Lang - 郎朗 performing Bach's Goldberg Variations at the St. Thomas Church in Leipzig. Join us - starting November 19th - here: https://dgt.link/stage_LangLang

Posted by Deutsche Grammophon on Tuesday, November 17, 2020
A sublime performance, from Bach's final resting place…
In this beautiful concert, star pianist Lang Lang gives a breathtaking performance of Bach's Goldberg Variations, at St Thomas Church in Leipzig.
A fitting place for a performance of Bach's beloved piece (watch above), St Thomas Church is where the great composer was Kapellmeister, and is buried.
Lang Lang's beautiful Leipzig performance will be a full concert streamed on Deutsche Grammophon's online concert platform, DG Stage, from tonight, Thursday 19 November at 7pm GMT.
You will be able to watch Lang Lang's stunning Goldberg Variations concert in full. Click here to find out more and get tickets.
Read more: Yo-Yo Ma's Bach video is the most beautiful thing we've ever seen >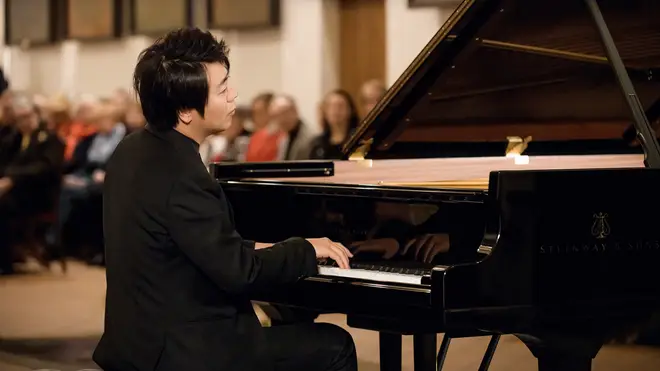 "The Leipzig St Thomas Church is kind of a holy land for me, especially to experience Bach's music and soul," Lang Lang told Classic FM.
"And for the Goldberg Variations, you can't find a better location than the St Thomas church. When I started playing the 'Aria', I was thinking that Bach's listening to me, he's there. And in a way I got a little bit scared, because this isn't a regular place, it's playing Bach's most famous, most accomplished work, at his grave."
Lang Lang recently announced that he and his pianist wife, Gina Redlinger, are expecting their first child together.
Let this performance from the pianist wash over you, and bring comfort and beauty – and an opportunity to pause and reflect – at a time it's so needed.
Lang Lang performs Bach's Goldberg Variations on DG Stage from 7pm GMT on Thursday 19 November. Click here to buy tickets and find out more.