Violinist Joshua Bell marries opera singer Larisa Martínez in New York home ceremony
7 October 2019, 18:07 | Updated: 7 October 2019, 22:21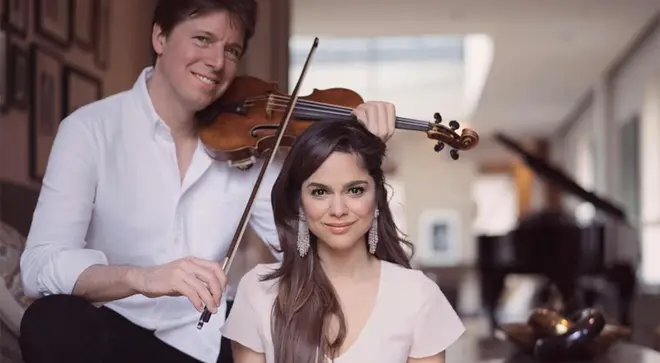 Classical music power couple, Joshua Bell and Larisa Martínez, have just tied the knot – here's everything you need to know.
It has just been announced that violinist and conductor, Joshua Bell, and opera singer, Larisa Martínez, were married in their New York home last Saturday.
officiated by New York Times columnist David Brooks, the ceremony is a happy milestone for the classical music power couple – who over the years, have won multiple awards between them.
Born and raised in Bloomington, Indiana, Bell fell in love with music at an early age after hearing his mother play the piano and he soon developed an interest in the violin.
When he turned five, they began teaching him how to play the strings and by age 14, he appeared as a soloist with the Philadelphia Orchestra.
Bell studied under Indiana University professor Josef Gingold and in 1985, made his Carnegie Hall debut aged 17 with the St. Louis Symphony. Since then, he has performed with some of the greatest classical orchestras and conductors in the world.
In 1993, the gifted virtuoso won a Grammy Award for his beautiful recording of Nicholas Maw's violin concerto, and in 2000, he was honoured as an Indiana Living Legend for his contribution to the state.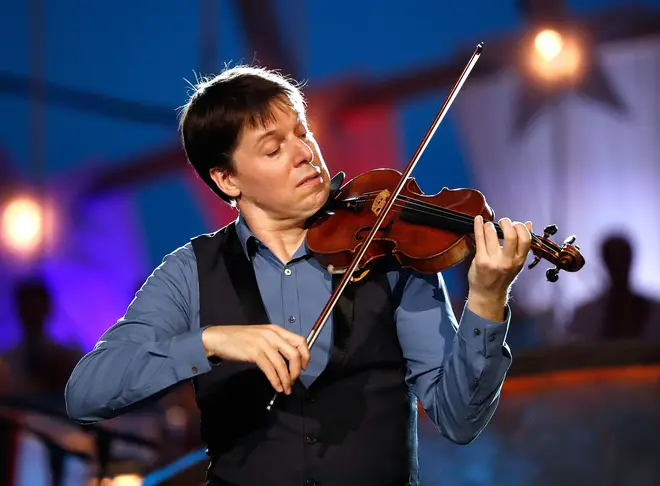 His wife, talented soprano Larisa Martínez, is an opera singer and often praised for her warm voice and unique timbre.
In 2010, Martínez made her operatic debut as Luisa Fernanda in the zarzuela – a Spanish traditional form of musical comedy, at the Centro de Bellas Artes de Puerto Rico.
In the years that followed, she quickly rose to fame after singing as Corinna in Rossini's Il Viaggio a Reims, Musetta in Loft Opera's 2014 production of Puccini's La Bohème, and Isaura in the 2016 world premiere of Mercadante's Francesca da Rimini.
Martínez, who has a masters degree in music from Mannes the New School for Music in New York City, is a winner of the Angel Ramos Foundation Award and the Metropolitan Opera National Council Audition PR district 2016.
She also collaborated with Joshua Bell on Medici TV's Christmas Special, Joshua Bell and Friends.
Congratulations, Joshua and Larisa!