Who is Pretty Yende, the South African soprano performing at the coronation?
4 May 2023, 11:18 | Updated: 4 May 2023, 14:06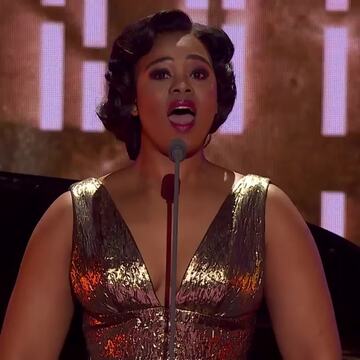 Soprano Pretty Yende performs at the Classic BRIT Awards 2018
The South African soprano was invited to perform at the coronation of King Charles III, and first discovered opera from a TV ad. Here's everything you need to know.
Hailing from a small town in South Africa, star soprano Pretty Yende has performed on some of the world's most iconic concert stages.
Perhaps her most historic performance invitation to date will take place on 6 May, when she performs in Westminster Abbey as part of the coronation ceremony for King Charles III, at the invitation of the King himself.
The performance is thought to make Yende the first African solo performer at a British coronation, but were it not for a chance encounter with opera on a TV advert, she may never have discovered her talent.
From her age and family, to her voice type and journey into opera, here's all you need to know about Pretty Yende.
Read more: What is the order of service for King Charles' coronation on 6 May?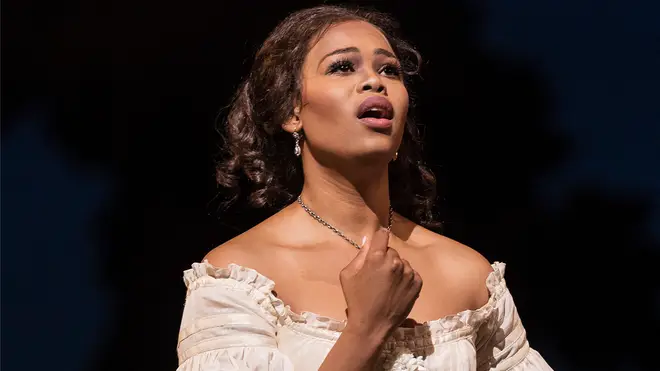 How old is Pretty Yende?
Pretty Yende was born on 6 March 1985 in Piet Retief, in the South African region of Mpumalanga. At the time of King Charles' coronation, Yende was 38 years old.
Read more: Coronation Concert: who is singing and performing at King Charles III's celebration?
Who are Pretty Yende's family?
Pretty Yende grew up in a family of four siblings, of which she is the eldest. Her father is a businessman and her mother a teacher. Her sister, Nombulelo Yende, is also an opera singer, whilst her brothers also pursue careers as DJs.
Various internet sources report that she is married, but in an interview with Tatler in 2023 Yende confirmed that she was "happily single". Rumours of marriage appear to have originated from a photo of Yende at an award ceremony in 2017, where she posed with a male friend who was mistakenly identified as "her husband".
Read more: Opera star accuses police of racial discrimination after 'traumatising' strip-search at Paris airport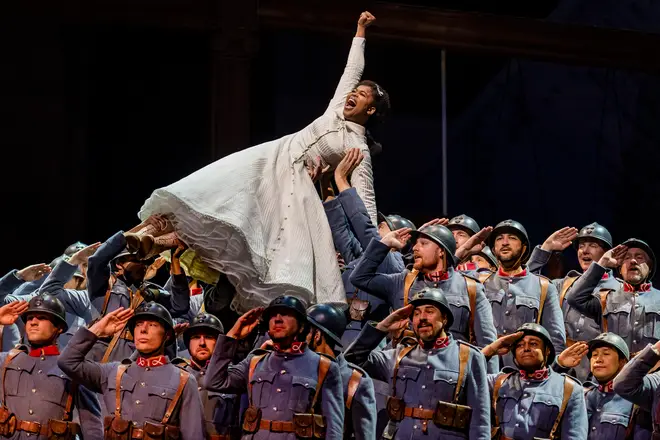 How did Pretty Yende find fame?
Singing was always a part of Pretty Yende's life, but she didn't discover opera until the age of 16, when she saw a TV ad from British Airways which featured the 'Flower Duet' from Delibes' opera, Lakmé.
Immediately enamoured, she took the music to her voice teacher and asked to learn how to sing like that.
She later enrolled in the South African College of Music before studying at the Accademia Teatro alla Scala in Milan, Italy.
Speaking to Classic FM presenter Anne-Marie Minhall in 2014, Yende said of her first exposure to opera: "Those ten seconds gave me the whole world of classical music, the richness of the music, the limitless power of that music.
"I didn't even know it was humanly possible, it sounded so supernatural to me."
Read more: Pretty Yende on how an advert changed her life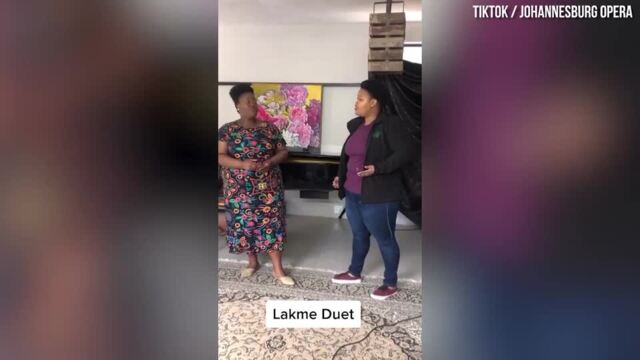 Johannesburg Opera singers perform incredible duet of Lakme on TikTok
What is Pretty Yende's voice type?
Pretty Yende is an operatic soprano. She made her professional operatic debut in 2010, in the Latvian National Theatre's production of Bizet's Carmen, playing the role of Micaela.
Since then she has performed major roles at many of the world's major opera houses and theatres, including her Met Opera debut as Adèle in Rossini's Le comte Ory.
In October 2015, Yende signed an exclusive recording contract with Sony Classical, and has released two solo albums with the label to date: A Journey in 2016 and Dreams in 2017.
Read more: What's the difference between a soprano and a mezzo? An opera singer explains
La traviata - Sempre libera (Pretty Yende, The Royal Opera)
What awards has Pretty Yende won?
Pretty Yende was endowed with the South African honour, the Silver Order of Ikhamanga, in 2013 for her contribution to singing.
Dr Cassius Lubisi, chair of the National Orders Advisory Council, said she had been recognised "for her excellent achievement and international acclaim in the field of world opera and serving as a role model to aspiring young musicians".
In the same year, Yende was also selected as one of Glamour South Africa's Women of the Year, and was also recipient of a Mbokodo award in the opera category, which honours South African women and their contributions to arts and culture.
Her album A Journey won the best recording solo recital award at the International Opera Awards in 2017, and in 2019 she also became a Knight of the Order of the Star of Italy.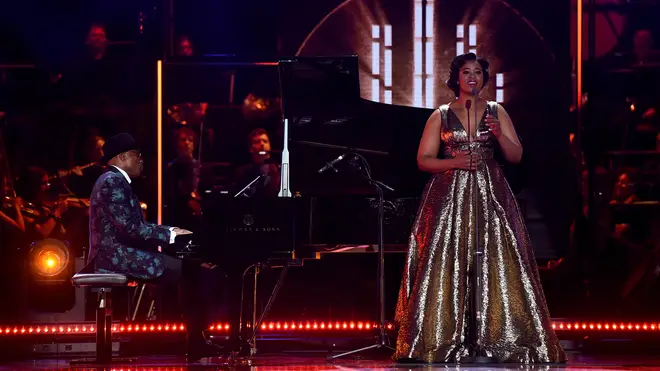 What will Pretty Yende sing at the coronation?
Pretty Yende first met King Charles III at a 75th anniversary event for the Royal Philharmonic Orchestra, after the then-Prince of Wales had recently been announced as the orchestra's royal patron.
Yende performed two arias, and later told the King that she would be performing at the Royal Opera House's production of La traviata.
On 6 May, Yende will perform in Westminster Abbey at the King's coronation. Her premiere performance of Sarah Class' Sacred Fire is one of 12 new pieces commissioned for the event, by 12 different British composers.
Pretty Yende's performance at the coronation is also thought to make her the first solo African artist in history to perform at a British monarch's coronation.
Join us on Classic FM across the coronation music for regal music and excerpts from the historic service.