Sydney Opera House's Concert Hall to close in $150m attempt to fix 'hideous' acoustics
30 January 2020, 11:13 | Updated: 30 January 2020, 11:48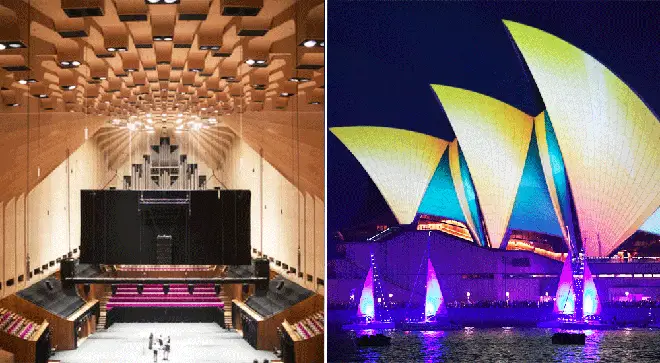 After 46 years of standout shows, Australia's iconic opera house will be hosting its final performances in the Concert Hall this week before it closes its doors for major refurbishment.
Sydney Opera House has announced that it will be closing its Concert Hall for two years as it undergoes an extensive $150 million (£78 million) renovation project.
The ambitious project, which commences on Saturday (1 February), hopes to boost the Hall's "hideous" acoustics, improve access for people with mobility needs and create a safer environment for staff working behind the scenes.
Over the past few decades, the iconic 2,700-seat arts institution has staged standout performances from flute-playing sensation Lizzo and Italian pianist Ludovico Einaudi to cellist duo 2Cellos, to name just a few.
But after welcoming 10,000 music lovers every year throughout its 46-year history, the Opera House's renovations seek to improve the musical experience for future artists and audiences.
In 2011, actor John Malkovich staged an opera in the Hall and later blamed the poor reception of the show on the acoustics and the "continent-sized stage".
During an interview with News Corp Australia, he said: "It's lovely to drive by on a motor boat and it has a very nice crew, and very capable, but the acoustics are hideous.
"I mean, I don't know, I have only played in about 200 opera houses, and it certainly has acoustics that would do an aeroplane hangar a disservice."
Read more: Australia's heroic firefighters honoured by Sydney Opera House as their photographs illuminate its façade >
But now, the two-year renovation project will see the stage enlarged and lowered to create more 'intimacy' between performers and audiences, 34 new wheelchair spaces will be built, and flat-faced panels will be replaced with timber and curtains, to prolong sound.
Seats in the audience will also be completely refurbished, and a new flying system for lighting in the Hall will be installed.
Despite Sydney Opera House losing an estimated $20million owing to the Halls's two year closure, its CEO, Louise Herron, remains optimistic.
2CELLOS - Game of Thrones [Live at Sydney Opera House]
In a statement, Herron said: "The Opera House was built to serve the community. So it is vital that we ensure the building and its stages continue to evolve as the needs of our community change.
"Renewing the Concert Hall will enable us present an even broader and more ambitious program of classical and contemporary art in a venue that is more accessible, safer and better equipped."
Sydney Symphony Orchestra CEO Emma Dunch added: "The re-opening will coincide with the 2022 debut season of the internationally acclaimed Australian Simone Young as our new Chief Conductor.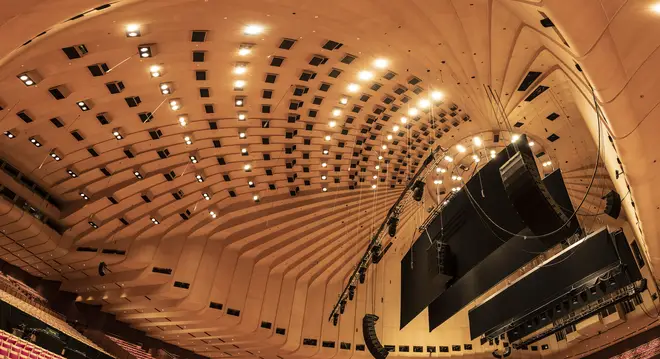 "We are confident that the renewal works will transform the experience of hearing live symphonic music and mark a new era for classical music in this country."
Grammy award-winning singer, Solange Knowles, will be the final artist to perform at the venue this Friday before the multi-million pound renovations begin.