Opera singer calls out critic for body-shaming her – his reply sparks huge backlash
29 August 2019, 13:21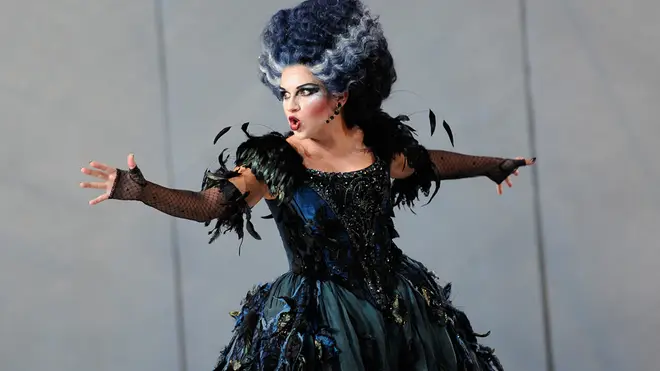 Kathryn Lewek, a US coloratura soprano, has voiced her hurt and anger over critics whom she has accused of 'body-shaming' her in reviews of her performance. One critic defended his words, sparking outrage on Twitter.
American soprano Kathryn Lewek has taken to Twitter to call out body shaming in reviews of live opera.
In a recent tweet, she writes, "HELP! Please help me spread the word. Opera singers are often the targets of harassment, body-shaming and fat-shaming from opera critics. This must stop. Time's up on these juvenile bullies. Please share and join the discussion. Spread the word!"
While her recent performance in Offenbach's Orpheus in the Underworld at the Salzburg Festival was widely praised, some critics also chose to write about her body shape.
One reviewer particularly, Manuel Brug, has been called out for talking about "fat women in tight corsets spreading their legs".
Brug, who is the music and dance critic of the German newspaper Die Welt, has responded to the backlash against his comments, and said his review was not about the performers, but a report about a binge-watching weekend in Salzburg.
"If she is so sensitive why is she showing herself the whole time in this corset?" Brug wrote, in a reply which Lewek published on Twitter.
"It is interesting that the thin ladies on stage all had dresses and the not so thin ones have costumes where you see a lot of her weight."
Brug's reply sparked a backlash on Twitter, with fellow opera singer Anthony Gregory describing his words as "disgraceful".
The backlash stems from a Twitter thread started by Lewek, in which she calls out opera critics for their "demeaning and hurtful" words in reviews of Orpheus in the Underworld.
Some writers have also apparantly described Lewek as "buxom" and "stocky".
"It had not dawned on me that such crass and petty cruelty could be found amongst the supposedly highly educated and cultured people that we trust to discuss and critique art in its highest form," the coloratura soprano wrote on Twitter.
Lewek, who recently gave birth to a baby girl, accused critics of reviewing her "postpartum mom-bod instead of reviewing the show".
"I never expected public condemnations of my body at my most vulnerable time. Body shaming is not new, nor is the fight against it. This experience has opened my eyes to how rampant this verbal use and harassment is in our little corner of the artistic world."
Speaking of her experience as a mother on the road, Lewek wrote: "It's hard enough to pursue this crazy, peripatetic career solo, but packing up the whole family to travel the world can daunt even the most dedicated singers.
"Dozens of airports and pitstops have hosted my nursing sessions, and I've also pumped breast milk into bottles in a myriad of odd places, such as dressing room shower stalls, restaurant bathrooms, parking lots and in dressing rooms during wig and makeup changes."
Other opera singers are now sharing their own stories, with American dramatic soprano, Deborah Voigt, saying a reviewer mentioned her "three double chins".
"It is never acceptable to judge another human's body in this manner," Lewek continued. "Those who so blatantly lack self-awareness, empathy and plain decency should not have the privilege of having their words published as their profession.
"I plan to write to the editor of any publication that prints demeaning and hurtful words written by a journalist. I hope all of you will do the same and join me in this fight against body shaming in the opera community.
"Spread the word. This is harassment. Time's up on these juvenile bullies."