Can you guess the operas from the emojis?
8 August 2016, 10:41 | Updated: 14 March 2017, 11:40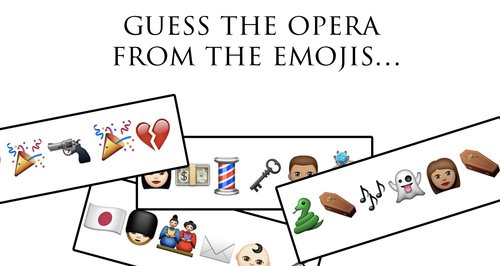 Yes, you read that correctly. In our latest quiz we've described 11 opera plots using emojis – but can you work out which is which?
Using only emojis we've tried to describe the hideously complex and emotional plots of 11 operas by the likes of Verdi, Puccini and Mozart.
Because 2016.
Here's the quiz – let us know how you do!