Quiz: Can you name all the parts of a violin?
18 April 2018, 17:37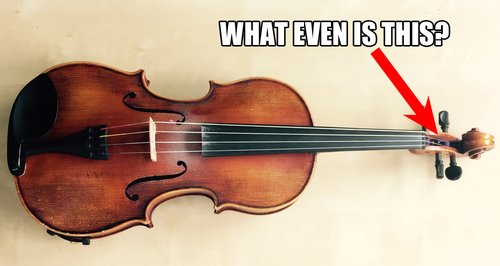 It's a tough test for all string instrument fans: can you tell your C bouts from your F holes?
Violins are complex and beautiful instruments. They also have complex and beautiful names for each of their parts.
So, can you remember the names for each part of the violin? What are those curvy F-shaped holes called? And the bit you put against your neck when you're playing it? How about the swirly piece at the top?
Answer the following questions to find out how well you really know the violin…