Quiz: Are you more like Wolfgang Amadeus Mozart or Drake?
15 November 2017, 15:26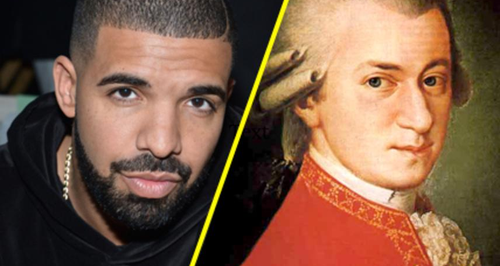 They are both #1 selling artists, but are you more like Mozart or Drake? Take our quiz and find out!
Are you more similar to one of the most popular artists of 2017, or the most popular artist in The Classic FM Hall of Fame 2017? Answer just 10 questions in our quiz and we'll tell you...