These are the true punks of classical music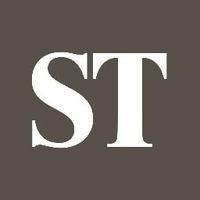 Promoted by The Sunday Times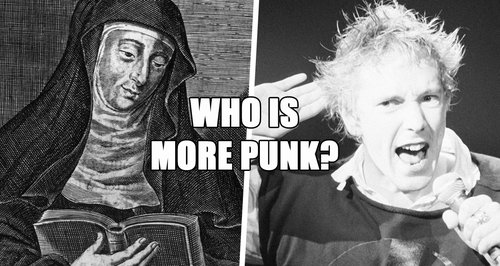 Rule-breakers, trend-setters, establishment-botherers: punk isn't just a genre, it's an attitude.
In the Sunday Times, the Queen of punk, new-wave, disco and many other things Debbie Harry is interviewed. It got us thinking - who are the punks of the classical music world? And maybe… just maybe… did they do it first?

Punk music; the self-acclaimed anti-mainstream genre. The more obscure the music, the more kudos you get for knowing about it. Get a tiny audience at your gig? No problem; it's not the reason you played. Wanna scream about the darkness in life and rail against the political establishment? Crack on. But doesn't all that sound rather familiar?

Step aside, Johnny Rotten: if you want to find the real spirit of punk you need to take a look at classical music, where punk has been alive and well for centuries.

Hildegard Von Bingen

Hildegard Von Bingen spent her entire life making waves from within her benedictine monastery in the Rhineland. She didn't give a toss for the establishment; she wrote tonnes of music even though she was a woman and ran into conflicts with the Catholic church for refusing to dig up an excommunicated dead guy from the sacred grounds of her convent.

Her melodic compositions broke out of the usual conventions of one-octave melodies which were espoused by her contemporary Bernard Clairvaux. Her composition 'Ave Generosa', even uses risqué text from the Song of Songs: "Your flesh has known delight; like the grassland touched by dew and immersed in its freshness: so it was with you, O mother of all joy." Lordy, Hilde.
Pierre Boulez

In true Punk style, if Pierre Boulez had a problem with you, you'd know about it. Anyone could be in the firing line - he didn't care who you were, and over the course of his life he launched scathing attacks on almost all his illustrious predecessors including Schoenberg, Stravinsky, Copland, Shostakovich, Britten,Verdi and even Brahms and Tchaikovsky.

Messiaen, his teacher, described the young Boulez as 'a lion who had been flayed alive'. But his instinct was not solely to offend. Boulez's fiery and opinionated personality was fuelled by his deep belief in the value of contemporary music and his impulse to challenge accepted conventions.
Igor Stravinsky

If there were rules to be smashed, you can count on Igor Stravinsky to smash them.The première of his Rite of Spring caused riots in the audience, though this was largely attributed to the ugly and ungainly dancing choreographed by Vaslav Nijinsky. There were a huge number of rehearsals in advance of the première, (seventeen just for orchestra), and there were so many unorthodox note combinations that the players had to be asked to stop interrupting when they thought they had found mistakes in the score.
Pyotr Ilyich Tchaikovsky

Tchaikovsky is included in this list not for his rule breaking, but for his 'emo' side. He suffered from extreme bouts of depression for most of his life, and almost everything he wrote is tinged with sadness.The 4th movement of his 6th Symphony is dedicated to his nephew with whom he was probably romantically involved:
Glenn Gould

Pianist Glenn Gould shocked the world in 1955 with his provocative debut recording of Bach's Goldberg Variations. Notorious for his unorthodox tempi and his ability to rethink well-known masterpieces, Gould's confidence in his own convictions provided new perspectives on the classical masters.
Nigel Kennedy

You can't talk about establishment-botherers in classical music without mentioning Nigel Kennedy, the Julliard-trained, boy prodigy violinist who withdrew from public performance for five years to make albums with rock acts such as The Doors and Robert Plant. He even played that solo in 'Baba O'Reilly' with The Who at the Royal Albert Hall.

Here's his performance of Beethoven's Violin Concerto in D. Skip to 04:30 for a cadenza which was inspired by Jimi Hendrix:
Classical music defines the 'life is hard' phenomenon. Filled with angst and anguish, constantly breaking rules and innovating, classical music and its trail-blazing musicians bottled the spirit of punk years before the Clash or the Sex Pistols gave it a name.