Putting your instrument in your pants is now a meme, because the world is ending
22 August 2019, 17:30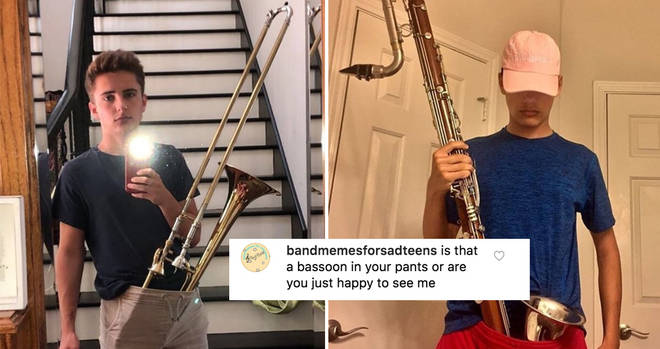 Someone has set up an Instagram account which only posts photos of people with musical instruments down their trousers. We can't tell you why.
People are putting their musical instruments down their trousers, and we're not sure where to look.
The Instagram page, affectionately named instrumentsinmypants, asks followers to 'please send pictures of your instruments in your pants, I think it's hilarious'.
So far, we've had...
An enormous sousaphone

Guess it keeps the slides warm.

A saxophone

Well, you won't be able to play 'Baker Street' like that.

A beautiful contrabass clarinet

Some would say he has... big reed energy (sorry).

A baritone marching horn

Nice and snug.

A bassoon

How is it staying upright??

Some classroom percussion

Everyone loves the rainstick.

A viola, a recorder and two drumsticks

Elasticated denim = essential.

And an entire double bass.

Hats off to a very committed bunch of musos. Now go and tune your instruments...