Red Dead Redemption 2 soundtrack: Woody Jackson's music, theme song, release date
24 October 2018, 11:31 | Updated: 26 October 2018, 11:31
The hotly anticipated PS4 and XBox One game is released on 26 October – here's everything you need to know about the game's soundtrack
Red Dead Redemption has been in development for an epic seven years and has cost hundreds of millions of pounds. No wonder expectations are sky-high for the new game. And that goes for the soundtrack.
The game is set at the turn of the century on the American frontier and the story is actually a prequel to Red Dead Redemption.
Who wrote the soundtrack for Red Dead Redemption 2?
Composer Woody Jackson returns to write the soundtrack for Red Dead Redemption 2, having previously written the score for Red Dead Redemption and Grand Theft Auto V.
Discover the best video game soundtracks >
Rockstar Games, the developers behind the new game, have been tight-lipped about details around the score. But Jackson's score for the first instalment (which was written with Bill Elm) was heavily influenced by soundtracks for Westerns by the likes of Ennio Morricone. And there are reports that the game includes a staggering 192 pieces of scored music!
Find out how Ennio Morricone inspired the Red Dead Redemption soundtrack >
The opening track of the Red Dead Redemption soundtrack riffs on the famous whistle in Morricone's The Good, the Bad and the Ugly. There's whistful brass, moody bass and violins that sound like they're only just winning the battle against the dust of the West.
Expect a similar soundworld for Jackson's score for Red Dead Redemption 2.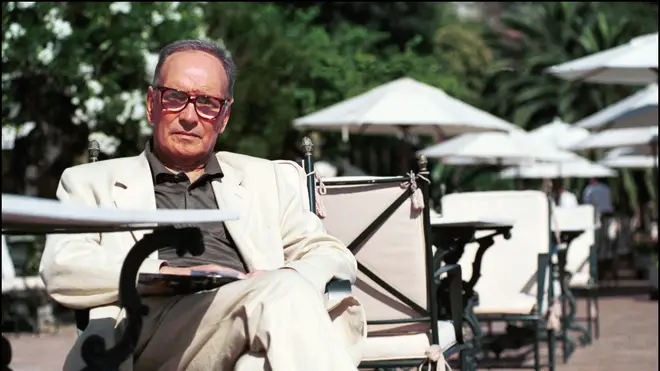 Who performs on the soundtrack for Red Dead Redemption 2?
Rockstar Games has revealed that the musicians for the score will include saxophonist Colin Stetson and vocals from Daniel Lanois.
The soundtrack for the first instalment of the series used some unusual instruments, including a jew's harp, harmonicas and ocarinas.
Other musicians who have contributed to the soundtrack, according to Rockstar Games, include Matt Sweeney, David Ferguson, David Ralicke, Gabe Witcher, Luke O'Malley, Mario Batkovic, Rabih Beaini and Senyawa.
Big names from the worlds of rock and pop include Arca and Queens of the Stone Age drummer Jon Theodore – and many more.
Where to buy Red Dead Redemption soundtrack on vinyl
The score for the first game was so popular the soundtrack was issued on vinyl by Wax Poetics records, in a limited edition red translucent pressing.
Unsurprisingly, the vinyl sold out, but the original Red Dead Redemption soundtrack is still available to order from Amazon and iTunes.