Opera costume shop crafts masks to help with coronavirus hospital shortages
26 March 2020, 15:34 | Updated: 26 March 2020, 15:59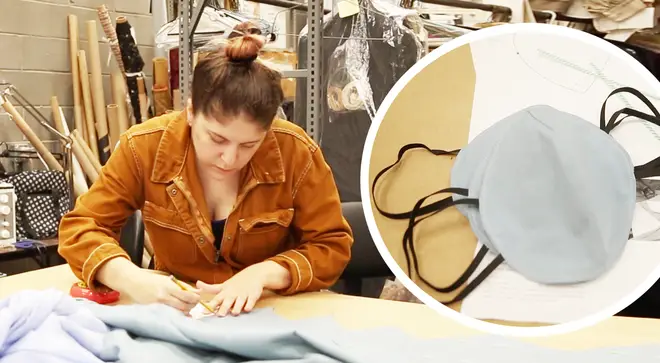 As the coronavirus pandemic continues to put pressure on hospitals worldwide, an incredible show of solidarity (and creativity) from staff at a local costume shop.
An opera costume shop is crafting medical masks to help with area hospital shortages, following the coronavirus outbreak.
The incredible initiative comes as thousands of doctors and nurses around the world work around the clock to treat patients with COVID-19.
Tomer Zvulun, Carl W. Knobloch, Jr. General and Artistic Director at The Atlanta Opera Costume Shop, said: "There's a great passion from everybody… to do the right thing… to help people… I think we need it more than ever.
Click here to view the NHS's latest coronavirus advice >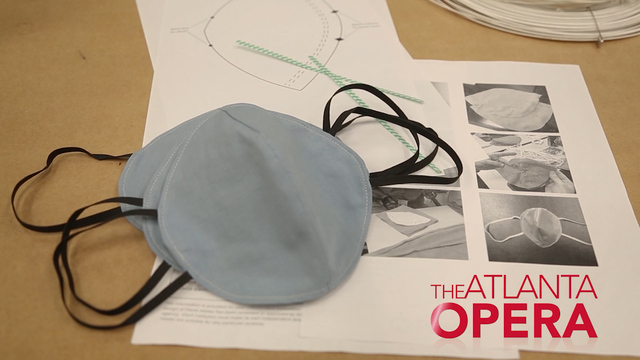 The Atlanta Opera Costume Shop is producing masks for hospitals
"This is a time of great need for the medical community and the community at large. The question that we ask ourselves is no longer 'How can we save our productions?' but 'How can we help save lives?'"
Usually, the shop's costume and wardrobe department designs and produces beautiful items of clothing for opera singers – but now, it has been completely transformed to assist medics during the coronavirus crisis.
Ever since Joanna Schmink, Costume Director for The Atlanta Opera, created her first prototype, Lauren Allmeyer, assistant costume shop manager and wardrobe supervisor, and all her colleagues have been busy sewing and shaping the masks – each designed to cover an N95 respirator mask and, according to the company, prolong its usable life.
And their labour of love is clearly paying off as the shop has now received requests for 72,000 masks, while local hospitals are beginning to provide them with operating-room sheets to use as fabric.
As well as crafting masks, The Atlanta Opera is also exploring other ways of harnessing its resources to help during the crisis.
In uncertain times, this wonderful show of solidarity is just what the world needs.