The Shows Must Go On: 'The Wiz Live!' streaming on YouTube for free now
13 June 2020, 17:27 | Updated: 13 June 2020, 17:31
There's a new musical stream coming to YouTube tonight, for 48 hours. The yellow brick road is a-callin'...
Tonight, the stage returns to your screen with a free livestream of The Wiz Live! on YouTube channel The Shows Must Go On.
For those unfamiliar with the 2015 NBC production, it's very much based on the classic 1939 The Wizard of Oz, which starred the great Judy Garland as Dorothy.
Dorothy gets whisked away from home by a tornado and transported to the magical world of Oz, where she meets the powerful (or not so powerful, as it turns out) wizard. She then has to find her way home, crossing paths with enchanting friends and wicked foes along the way...
... but in this TV production, she does so accompanied by a rather magnificent Cirque du Soleil performance.
Read more: The Shows Must Go On! postpones tonight's 'Peter Pan' musical stream >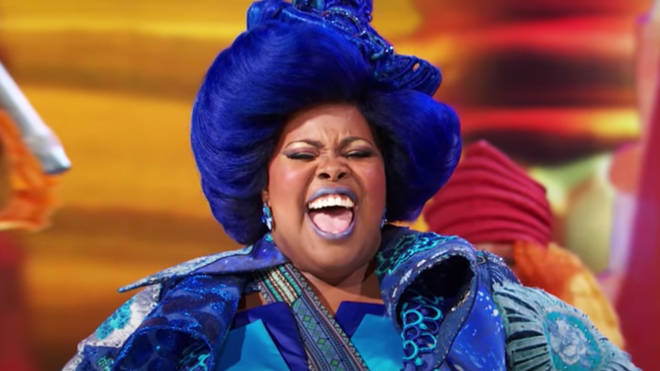 How can I watch The Wiz Live! for free?
The Wiz will be available tonight, Friday 12 June, from 7pm BST (11am PT, 2pm ET).
You can stream the production via YouTube channel The Shows Must Go On, but you'll only have 48 hours to view the show and it won't be available in Asia and Latin America (except Brazil).
While the stream itself is free, audiences are encouraged to donate money, if financially able, to the NAACP (National Association for the Advancement of Coloured People), and arts causes including Acting For Others, Broadway Cares, the Actors Benevolent Fund and the NHS Charities COVID-19 appeal.
The Wiz Live! – who's in the cast and is there a scarecrow?
Last weekend's livestream, Peter Pan Live!, was cancelled in solidarity with the Black Lives Matter movement. The channel said: "We will no longer be going ahead with this weekend's show. We stand with our black employees, colleagues, partners and creators in outrage at acts of racism."
Tonight's livestream features an all African-American cast, with musical theatre powerhouse Amber Riley in the lead role of Addaperle, and rapper Queen Latifax as The Wiz.
Directed by Matthew Diamond and Kenny Leon, the new production also stars singer-songwriter Mary J. Blige as Evillene, actress Uzo Aduba as Glinda the Good Witch of the South, singer Ne-Yo as Tin-Man and dancer Elijah Kelley as the famous Scarecrow.
The Wiz Live! – what are the songs?
The music for the TV production was co-written by Charlie Smalls, Timothy Graphenreed, Harold Wheeler, George Faison, Ne-Yo, Elijah Kelley, Harvey Mason Jr and Stephen Oremus.
Popular melodies include 'Tornado', 'He's the Wizard', 'What Would I Do If I Could Feel', 'We Got It' and motivational number, 'Believe in Yourself'.
The musical also features the song 'Everybody Rejoice/A Brand New Day', which was penned by iconic soul singer, Luther Vandross.
Watch The Wiz Live! tonight, Friday 12 June, from 7pm BST, on YouTube.