Timothée Chalamet sings enchanting 'Pure Imagination' in new sneak-peek at Wonka movie
15 November 2023, 17:19 | Updated: 15 November 2023, 17:55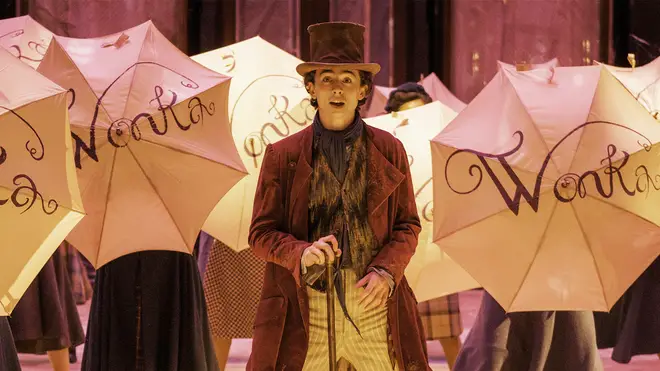 Roald Dahl's magical 'Charlie and the Chocolate Factory' springs back to life in brand new film 'Wonka' starring Timothée Chalamet and a brand new imagining of Gene Wilder's 'Pure Imagination'.
In anticipation of Wonka's release, the film's creators are treating us to a delectable selection box of trailers, teasers, and musical sneak-peeks.
And in one of three new clips unveiled this week, we hear for the first time Timothée Chalamet's take on the chocolatier's most well-known tune, 'Pure Imagination'.
In a teaser titled 'Dream' released by Warner Bros., we hear those first enchanting words of one of the greatest musical numbers of all time: 'Come with me, and you'll be, in a world of pure imagination...'
With those three simple lines, Chalamet ushers us in to the extraordinary world of Willy Wonka, with all its colourful eccentricity – and his performance sneak-peek seems to have gone down a storm.
"Got me on Pure Imagination!", one user commented, with another adding: "Love Timothy's rendition".
It appears that it really is Chalamet singing in the trailer, too. The Call Me By Your Name actor recently performed a parody version of the tune on Saturday Night Live, and Wonka director Paul King even compared his voice to that of Bing Crosby.
Read more: Can Timothée Chalamet really play piano? Watch his Bach performance in Call Me By Your Name
"Chalamet's got a beautiful singing voice," King told Total Film magazine. "The person it reminded me of was Bing Crosby.
"There's quite a range, because it does go from a couple of bigger, showstopper-y sort of things, to moments of real, pure emotion and he can do it all..."
King wasn't the only Wonka crew member to praise Chalamet's performance, with co-star Olivia Colman saying: "He's doing something different. It's such a treat.
"He's so beautiful on-screen. He's magical."
Wonka's original score will be composed by Joby Talbot, best known for his score to The Hitchhiker's Guide to the Galaxy, with new original songs from Neil Hannon, one half of Northern Irish pop group The Divine Comedy and the composer behind sitcoms Father Ted and The IT Crowd.
Chalamet is due to sing in seven songs throughout Wonka, and while we're yet to hear much from the film's new musical material, two tracks from the 1971 film have been confirmed to make a return after appearing in teasers and trailers.
Read more: Phoebe Waller-Bridge and her composer sister, Isobel, duet on ukulele while Olivia Colman sings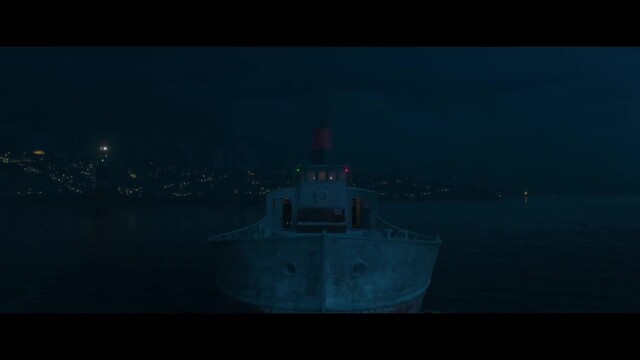 Watch the second trailer for Wonka
After the notable occlusion of 'Pure Imagination' in the 2005 Charlie and the Chocolate Factory film, the first hint that the beloved magical melody would return in 2023 arrived in the second trailer (above) released by Warner Bros.
The trailer also opens with the infamous 'Oompa Loompa' song which, Hugh Grant compulsively sings and dances to, after setting himself off with a piccolo solo.
Just over halfway through, an epic orchestral arrangement of the beloved tune appears, complete with sweeping strings, powerful brass, and a wordless choir.
It was confirmed back in September that music would play a key role in the upcoming Wonka film, when director Paul King told Total Film: "The Oompa Loompas sing a lot in the book, and [Roald] Dahl always uses poetry.
"But I didn't want it to just become a musical where people are singing to each other for no discernible reason. I felt like it was more like a movie with songs than a musical."
Read more: Can Timothée Chalamet really play piano? Watch his Bach performance in Call Me By Your Name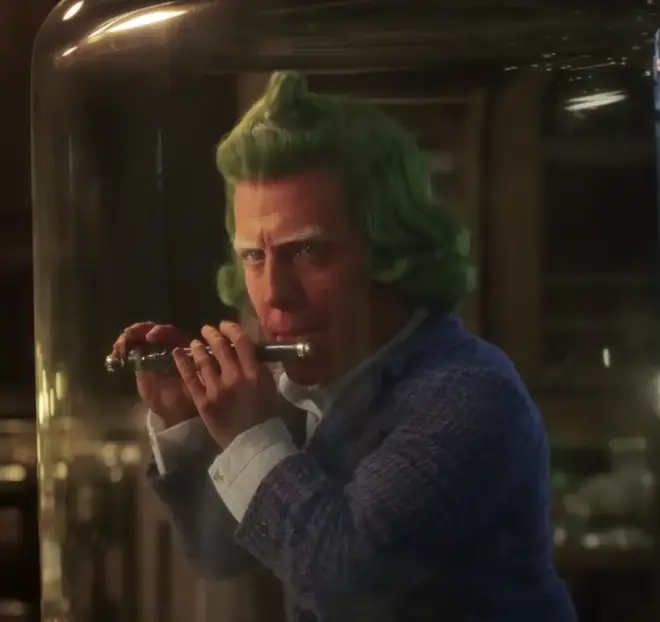 Unlike previous films based on Dahl's books which focus on Charlie Bucket and his companions on an ill-fated tour of the factory, Wonka tells the origin story of the eccentric chocolatier.
Chalamet's Wonka is a seemingly determined young man with a big dream, ambitious and well-meaning before he becomes the mysterious and reclusive character we know so well.
Chalamet and Colman are joined in a star-studded cast by Hugh Grant – a piccolo-playing, compulsively-dancing Oompa Loompa, Rowan Atkinson as a priest, and Paterson Joseph, Matt Lucas and Mathew Baynton, who each play three rival chocolatiers hell-bent on tearing Willy Wonka, and each other, down.
Wonka is released in UK cinemas on 8 December.