The Pianist: what's the music, is it a true story and did Adrien Brody really play the piano?
20 February 2020, 17:26 | Updated: 20 February 2020, 17:31
As well as practising the piano for four hours a day, Adrien Brody made a lot of personal sacrifices to star in Roman Polanski's gripping war film, The Pianist.
The Pianist tells the heart-wrenching story of acclaimed Polish Jewish musician, Wladyslaw Szpilman, who faces a series of struggles after losing contact with his family during the Second World War.
Directed by Roman Polanski and released in 2002, the haunting Holocaust drama is inspired by the autobiography, The Pianist: The Extraordinary True Story of One Man's Survival in Warsaw, 1939-1945, and follows a radio station pianist (played by American actor, Adrien Brody) as he embarks on a harrowing journey through the 'Warsaw Ghetto'.
By the time the Germans close the gates of the Ghetto on 15 November 1940, Szpilman's family have sold all of their belongings – including his precious piano, and are forced to hide in bleak surroundings.
Using his pianism to help him survive, he plays at Café Nowoczesna, a café on Sienna Street frequented by the Jewish elite, and the Ghetto's largest café, the Sztuka, before tragically losing his loved ones during Operation Reinhard.
Brody won an Academy Award for his performance at the age of 29, making him the youngest person ever to win Best Actor.
Read more: 1917 soundtrack: What is the 'Wayfaring Stranger' song in the war film? >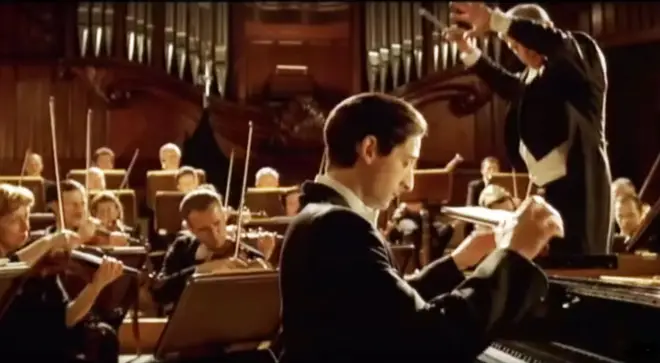 What music is used in The Pianist?
Polanski's screen adaptation demanded a melancholy soundtrack to match its sombre themes. And who better than the Romantic composer, Frédéric Chopin...
Szpilman would often share his love of Chopin with listeners while working on air, so many of the late Romantic's masterpieces feature in The Pianist – all played on the soundtrack album by Polish classical pianist and actor, Janusz Olejniczak.
A Chopin lover at heart, Olejniczak was the perfect fit for The Pianist, having placed sixth in the International Chopin Piano Competition in Warsaw in 1970.
Featured pieces include Chopin's posthumously-released Nocturne in C sharp minor, his Ballade No. 2 in F major and the spectacular Andante spianato et grand polonaise brillante.
The Pianist's original score was penned by Polish film composer, Wojciech Kilar, whose memorable piece, Moving to the Ghetto Oct. 31, 1940, won him the César Award for Best Film Music at France's 2003 ceremony.
Did Adrien Brody really play the piano?
Method actor Brody made a lot of personal sacrifices to get into the mindset of the resilient Jewish pianist.
To embody a man who had lost everything, Brody left his girlfriend and went on a dangerously extreme diet, losing 30 pounds in weight. His diet consisted of two boiled eggs for breakfast, some chicken for lunch and a small portion of chicken or fish and steamed vegetables for dinner.
Polanski also made Brody practise the piano for four hours a day, until he could master passages from some of Chopin's finest works.
Despite having very little energy, starving himself to experience the desperation that comes with hunger, Brody was determined to press on with his piano lessons.
In an interview, Brody said: "The beauty of what I do is it gives you the opportunity to give up who you are and attempt to understand someone else, another time, other struggles, other emotions. If you really do experience a lot of them, you connect, and it's very rewarding.
"I gave up my apartment, I sold my car, I disconnected the phones, and I left. I took two bags and my keyboard and moved to Europe."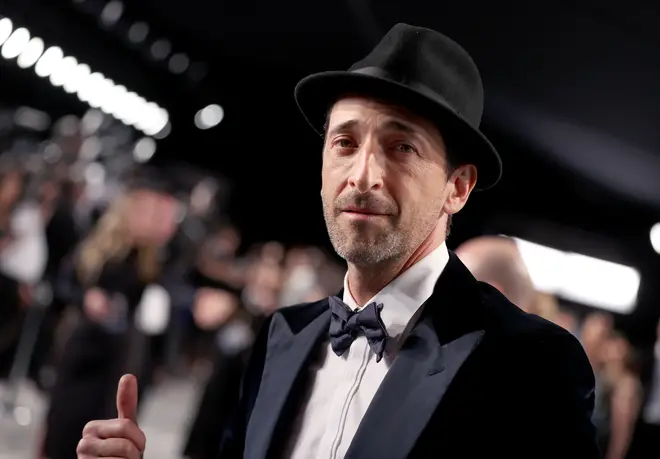 Since the filming process ended, Brody has been open about the depression he experienced from embodying Szpilman.
"There is an emptiness that comes with really starving that I hadn't experienced," Brody said. "I couldn't have acted that without knowing it. I've experienced loss, I've experienced sadness in my life, but I didn't know the desperation that comes with hunger."
To prepare for the role, Brody also spent a lot of time educating himself on the Holocaust. "I was depressed for a year after The Pianist," he told IndieWire. "And I don't suffer from that, generally. It wasn't just a depression; it was a mourning.
"I was very disturbed by what I embraced [in making that film], and of the awareness that it opened up in me. But how much these things take from you changes project to project."
Listen to The Pianist soundtrack on Spotify: