The Favourite soundtrack: trailer music, tracklisting and credits
29 January 2019, 15:59 | Updated: 29 January 2019, 16:01
For harpsichord and all-round Baroque music lovers, the soundtrack to The Favourite is a breath of fresh air after the pop-musical scores we heard in 2018. Here's everything you need to know about the film's music and credits.
A courtly collection of Baroque and Modern Classical works, the soundtrack to The Favourite includes concertos by Handel and Vivaldi, as well as music by Bach and Purcell.
It also ventures into more modern works, including British composer Anna Meredith's Anno / Four Seasons and 20th-century French composer Olivier Messaien's spectacular organ work, La Nativité du Seigneur (1935).
We also hear Elton John's haunting harpsichord-led ballad, 'Skyline Pigeon', over the end credits.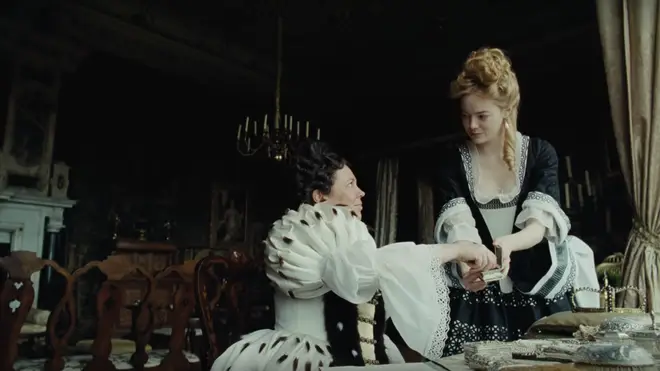 The Favourite, which was released in UK cinemas on 1 January 2019, focuses on the behind-the-scenes politics between two cousins (Rachel Weisz and Emma Stone) who were both desperate to be court favourites during the reign of Queen Anne (Olivia Colman).
Queen Anne, who reigned between 8 March 1702 and 1 May 1707, is played by Colman as a frail but fiery leader who enjoys toying with the two cousins' affections.
The movie has already been an award show hit, with Colman winning a Golden Globe for her performance and all three actresses picking up Oscar and BAFTA nominations.
What music is in the trailer to The Favourite?
The trailer opens with Handel's Concerto grosso in B flat major, which (if we're being picky) was composed and published long after the reign of Queen Anne – in 1734. Handel's Water Music suite, similarly, premiered on 17 July 1717.
However, as of 8 January, The Favourite has grossed $27.3 million worldwide ­– which means people all around the world have paid more than £20 million to go and listen to some Handel and Bach!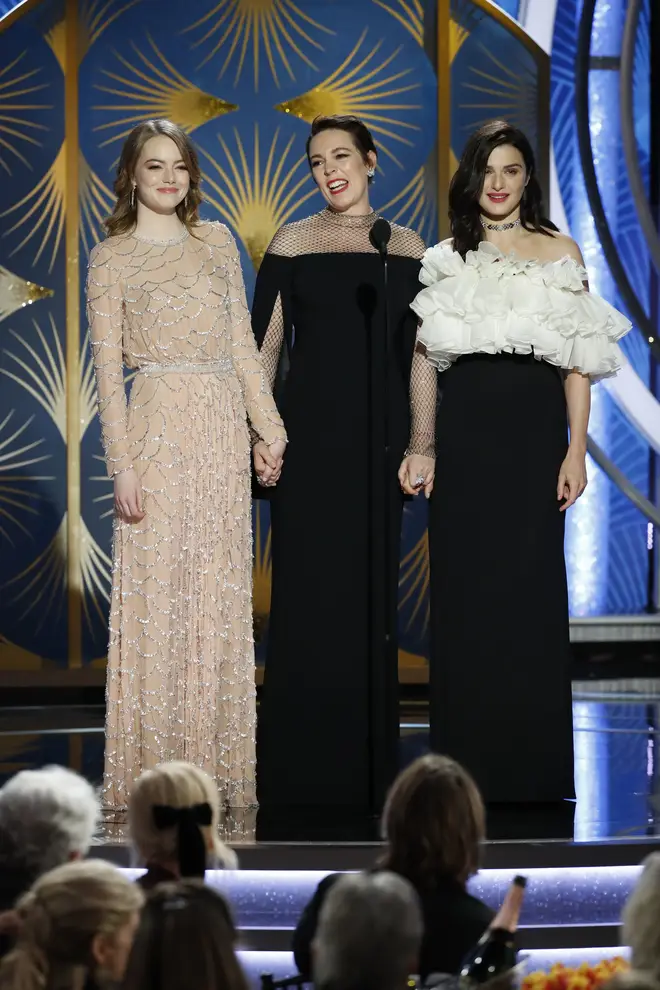 The Favourite – tracklisting
1. Handel: Concerto Grosso in B Flat, Op. 6, No. 7, HWV 325 – 1. Largo – Orchestra "Classic Music Studio" & Alexander Titov
2. W.F. Bach: Harpsichord Concerto in A Minor, F.45 – 3. Allegro Ma Non Tanto – Brigitte Haudebourg & Orchestre Pro Arte De Munich & Kurt Redel
3. Ferrari: Didascalies – Jean-Philippe Collard & Vincent Royer
4. Vivaldi: Viola d'amore Concerto in A Minor, RV 397 – 1. Vivace – Ars Antigua & Rachel Barton Pine
5. Purcell: Trumpet Sonata in D Major, Z. 850 – 2. Adagio – John Eliot Gardiner & English Baroque Soloists & David Blackadder
6. Meredith: Songs For The M8 – Movement II – Renoir Quartet
7. Messiaen: La Nativité du Seigneur – 7. Jésus accepte la Souffrance – Olivier Latry
8. J.S. Bach: Pastorale in F Major, BWV 590 – 3. Aria – Miklós Teleki
9. J.S. Bach: Fantasia in C Minor, BWV 562 – Peter Hurford
10. J.S. Bach: Prelude (Fantasy) and Fugue in G Minor, BWV 542 – "Great" – 1. Praeludium (Fantasy) – Simon Preston
11. Meredith: Songs For The M8 – Movement V – Renoir Quartet
12. W.F. Bach: Harpsichord Concerto in D Major, F.41 – 2. Andante – Brigitte Haudebourg & Orchestre Pro Arte De Munich & Kurt Redel
13. Vivaldi: Violin Concerto in E Minor, RV 277 "Il Favorito" – 2. Andante – Sonatori De La Gioiosa Marca & Giuliano Carmignola
14. Handel: Water Music Suite No. 1 In F, HWV 348 – 2. Adagio e staccato – The English Concert and Trevor Pinnock
15. Schubert: Piano Sonata No. 21 in B Flat, D.960 – 2. Andante sostenuto – Artur Schnabel
16. Skyline Pigeon – Elton John