Ralph Fiennes: 'I love listening to Bach – I wake up and I'll play his music in the morning'
19 March 2019, 10:43 | Updated: 19 March 2019, 10:46
The revered British actor spoke to Classic FM about Bach, ballet and training to speak Russian for his new film, The White Crow.
The White Crow, a new film starring and directed by Ralph Fiennes, tells the story of a young Rudolf Nureyev, the extraordinary 20th-century Soviet ballet dancer.
Fiennes, who has previously spoken about his love of classical music, revealed during the interview that he loves listening to the music of Bach.
"I'm going to get into deep water if I pretend I have any coherent classical music knowledge, but I love listening to classical music, and I love listening to Bach.
"Often I wake up and I'll play Bach in the morning. I find him… there's something about the measure of Bach which is very deep and very disciplined. The form is very precise."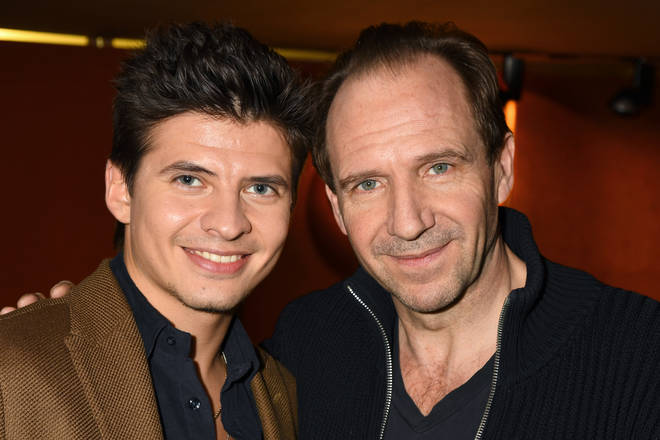 The Schindler's List actor, who plays ballet master Alexander Pushkin in the film, said it was the young Nureyev's tireless work ethic that inspired him to make a film about the dancer.
The 12 worst things about being a ballet dancer >
"There's a force, there's a power, there's a will to realise himself. Most people who are aware of [Nureyev] are aware of the iconic, successful star dancer. But this is about the young boy, from a very poor background in central Russia, who discovers within himself at an early age a ferocious desire to realise himself as a ballet dancer.
"What attracted me was that will inside him that wants to not only work himself relentlessly to perfection as a dancer, but to absorb all kind of art. There are at least two scenes where he's in front of a painting literally absorbing it into himself. And I always found that very moving."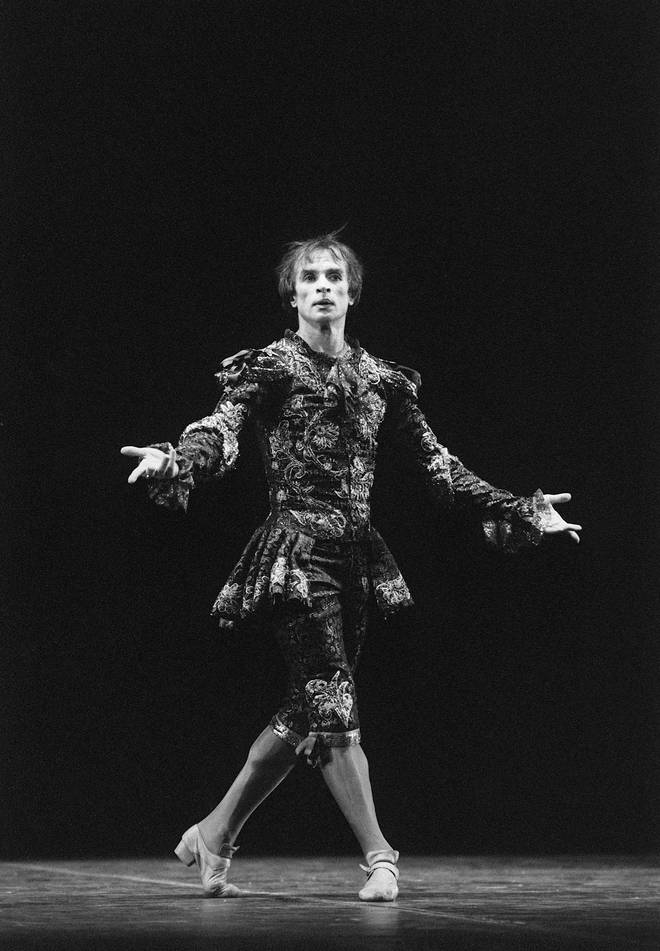 While filming The White Crow, the actor developed a fascination with the discipline and precision of ballet.
"I remember being taken to the ballet by a friend, quite late in life. I must have been in my 30s. I'd never properly seen [a ballet] – I think it was Swan Lake at the Royal Ballet, and Lynn Seymour was dancing.
"The first time, I found it hard to engage with classical ballet. Now, having made this film, I had to get inside the world of ballet. Once I was sitting in ballet classes and watching rehearsals, I became fascinated by the precision of this discipline and what was required. And also how a dancer moves beyond good technique, into expressing something.
"The angle of a leg, or a finger, or an arch of the back or the position of the head is so precise. How can you be truly expressive and suggest spontaneity and feeling, within this very defined physical art form? I have now see a number of ballet performances, where suddenly the mere technical feat is transcended and it becomes something other. But that's quite rare, I think."
To prepare for his role, Fiennes spent hours studying a YouTube clip (seen below) of Alexander Pushkin teaching a ballet class. He also learned to speak Russian, which he speaks throughout the film.
"I broke my own rule, playing Russian in this. I wanted to cast all Russian actors speaking Russian where they would have done. And then I was confronted by a Russian producer, who said well, if you want Russian investment in this film Ralph, you should try and be in it. Because people will be interested if there are some well-known names in the film."
"So I caved, having not wanted to be in it. I speak a little bit of Russian and I've spoken Russian before, and I worked as hard as I could – but I'm kind of the anomaly. As an actor, I enjoy it. It's very hard to direct yourself and enjoy acting a part at the same time."