Netflix's Green Eggs and Ham has spoofed its own orchestral soundtrack in a hilarious way
20 November 2019, 11:01
The spoof behind-the-scenes look at the orchestral soundtrack behind Netflix's new Seuss animation features instruments shrunken to a '1/16th of their original size'.
Netflix's Green Eggs and Ham, voiced by Michael Douglas, Adam Devine and Diane Keaton – and produced by Ellen DeGeneres and Jared Stern – has released a brilliant behind-the-scenes look at its orchestral soundtrack.
Conducted by composer David Newman, the orchestra helps to bring the animation to life with all the dramatic strings, brass, percussion and wonderful woodwind textures a full orchestra has to offer – but that hasn't stopped Netflix spoofing the heck out of it.
In the "sneak peek", we're treated to a look at the full orchestra accompanying the animated on-screen action, but things soon get silly (watch in full above).
Read more: Can we guess which section of the orchestra you're in? >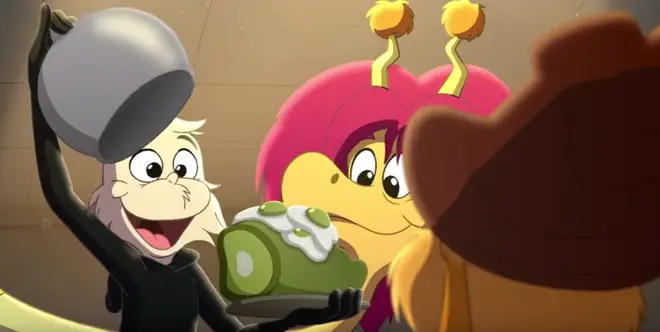 "Most people think the larger the instrument, the louder the sound," composer and conductor Newman teaser us, "… that's not the case."
What ensues is a fun sequence in which members of the orchestra attempt to play miniature versions of their instruments – violinist Luanne Homzy attempts to bow a pretty-much thumb-sized violin; a Douglas Tornquist is spotted attempting to blow into a tuba no bigger than a medium-sized muffin.
"We shrunk the orchestra!" Newman goes on to reveal.
And this "tiny orchestra" makes a mighty inspiring sound, in the hilarious spoof.
Read more: Woodland creatures sing a Bellini opera in beautiful short film >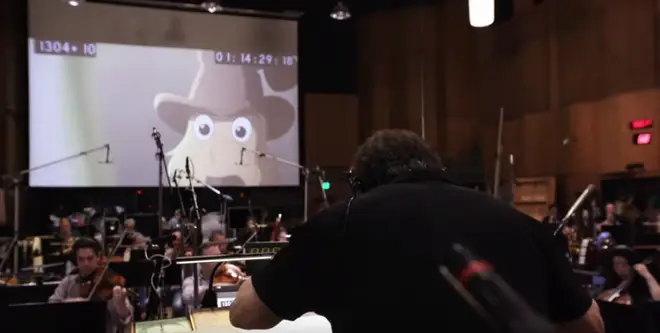 But it's not without its wrinkles – some members of the orchestra are clearly upset.
"They're actually downsizing our jobs. That's insane!" our violinist Luanne exclaims after we're told her instrument is at 1/16th of its original size. Oosh.
"To go big, sometimes you have to go tiny," the conductor steadfastly states.
Well, fair enough. Think piccolo. Snare drum. Triangle – they get pretty loud.
We're delighted to see the full symphony orchestra had a bit of fun with this to inspire kids – and now we feel inspired to take up some tiny instruments of our own...
Green Eggs and Ham is out now on Netflix.
Want to hear more from us? Click here to sign up to Classic FM's newsletter, Notes.