Mary Poppins Returns: Cast, release date, soundtrack and trailer revealed
13 December 2018, 11:43 | Updated: 13 December 2018, 11:46
A new sneak peek of Disney's Mary Poppins Returns has just been released, showing Poppins taking the Banks children on magical adventures and giving us a further flavour of the soundtrack, which is now available for pre-order.
Mary Poppins Returns, the long-awaited sequel to the 1964 movie musical, is set in London in 1935 – 25 years after the events of the original film.
The sequel will star Emily Blunt as Mary Poppins, and is being directed by Rob Marshall – the brains behind Into The Woods, also starring Emily Blunt, and Chicago.
Watch Emily Blunt singing in the first 'Mary Poppins Returns' trailer >
Here's everything you need to know about the film's cast, trailer and release date.
Who has been cast in Mary Poppins Returns?
Emily Blunt will play the title character, in what will be her first major musical part in a Hollywood production.
The original film famously starred Julie Andrews as Poppins.
On filling Andrews' shoes, Blunt said: "Well I was initially a bit intimidated just because it's such iconic territory to walk through, but I think more than anything, i just adored playing her so much, I think she's such an extraordinary character. So I just tried to approach her as I would any other role really.
I haven't spoken to Julie yet but I hope to speak to her because I think she's just seen it and she wrote Rob Marshall the most beautiful email about it and loved it. So that meant a lot to all of us. She's very gracious."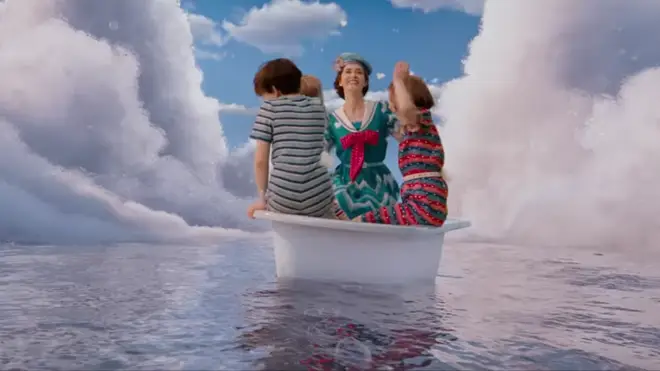 Other actors in the upcoming movie musical include Hamilton composer Lin-Manuel Miranda as Jack, a lamplighter, and Ben Whishaw and Emily Mortimer as the grown-up Banks children.
Julie Walters, Colin Firth and Meryl Streep will play supporting roles, along with Dick Van Dyke who featured in the 1964 original as Bert.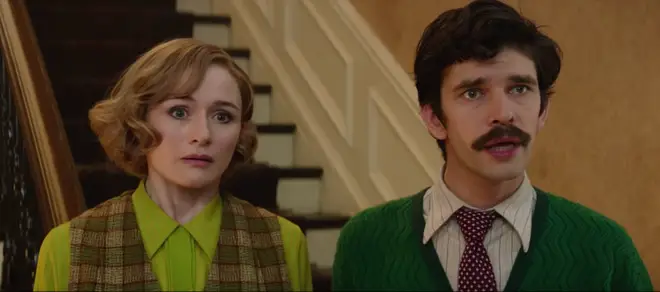 Who is composing the soundtrack for Mary Poppins Returns?
With songs like 'Step in Time' and 'Supercalifragilisticexpialidocious', the original Mary Poppins soundtrack was always going to be a tough act to follow.
But the two new tracks that have just been released on YouTube sound like a great fit for the sequel. 'Trip a Light Fantastic' and 'The Place Where Lost Things Go' are sung by Lin-Manuel Miranda and Emily Blunt respectively, and are now available for digital download.
The all-new original songs were composed by Tony and Grammy-winning composer Marc Shiaman (Hairspray, South Park) and co-written by Scott Wittman. The album also features performances by Meryl Streep and Dick Van Dyke, and is now available for pre-order ahead of its release on 7 December.
Emily Blunt - The Place Where Lost Things Go (From "Mary Poppins Returns"/Audio Only)
What is the release date for Mary Poppins Returns?
The film, produced by Walt Disney Pictures, will be released in North America on 19 December and in the UK on 21 December 2018.