Mary Poppins Returns: Cast, release date and trailer revealed
16 November 2018, 10:15 | Updated: 16 November 2018, 10:21
A new sneak peek of Disney's Mary Poppins Returns has just been released, showing Poppins taking the Banks children on magical adventures and giving us a further flavour of the hotly-anticipated soundtrack.
Mary Poppins Returns, the long-awaited sequel to the 1964 movie musical, is set in London in 1935 – 25 years after the events of the original film.
The sequel will star Emily Blunt as Mary Poppins, and is being directed by Rob Marshall – the brains behind Into The Woods, also starring Emily Blunt, and Chicago.
Watch Emily Blunt singing in the first 'Mary Poppins Returns' trailer >
Here's everything you need to know about the film's cast, trailer and release date.
Who has been cast in Mary Poppins Returns?
Emily Blunt will play the title character, in what will be her first major musical part in a Hollywood production.
"It's very surreal to me being Mary Poppins," the actress told SlashFilm. "I think Mary Poppins as a character is so iconic, and I think the film, for me, and I think for most people, is one of those films that is sort of seared into people's memory, an emblem of their nostalgia in many ways."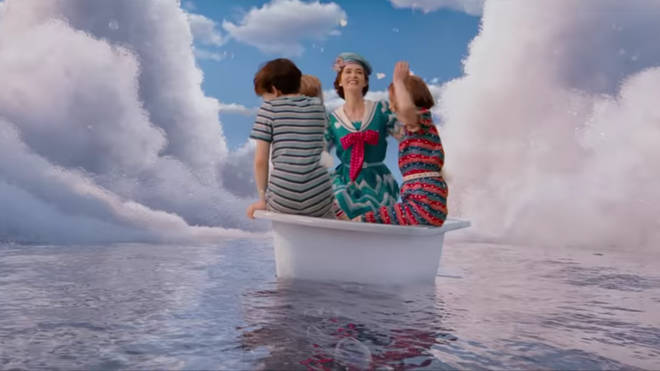 Other actors in the upcoming movie musical include Hamilton composer Lin-Manuel Miranda as Jack, a lamplighter, and Ben Whishaw and Emily Mortimer as the grown-up Banks children.
Julie Walters, Colin Firth and Meryl Streep will play supporting roles, along with Dick Van Dyke who featured in the 1964 original as Bert.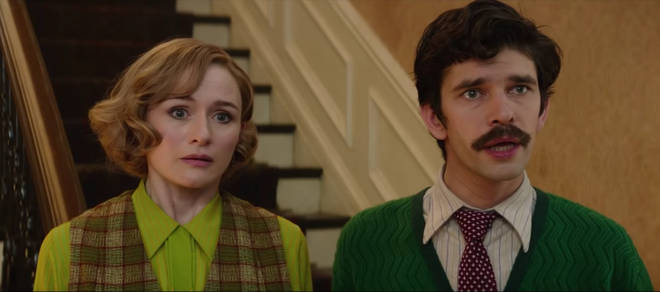 How can I watch the trailer for Mary Poppins Returns?
A new trailer for Mary Poppins Returns was released last month, showing Poppins taking the Banks children on magical adventures. We also hear a snippet of a new song, as Blunt is heard singing 'Can You Imagine That?'.
Lin-Manuel Miranda, who plays Jack, and Dick Van Dyke also appear in the trailer.
The first teaser was released in September, giving us an initial flavour of Emily Blunt's singing voice. The clip showed Poppins singing to Michael Banks' own children: "Nothing's gone forever, only out of place".
What is the release date for Mary Poppins Returns?
The film, produced by Walt Disney Pictures, will be released in North America on 19 December and in the UK on 21 December 2018.