Everyone is going crazy for Ramin Djawadi's Game of Thrones theme for The Night King
29 April 2019, 16:23 | Updated: 30 April 2019, 10:48
Warning: contains spoilers
In Game of Thrones Season 8 Episode 3, 'The Long Night', Arya Stark kills the Night King. And Ramin Djawadi created the perfect piece of music to accompany the villain's dramatic end.
Every screen villain needs a musical theme. Darth Vader had The Imperial March; the shark from Jaws had John Williams' menacing two-note melody. And the icy Night King from Game of Thrones is no exception.
Ramin Djawadi, who has composed all the music for Game of Thrones, has written a beautiful piece of music for the Night King, which is now available on YouTube.
Which Game of Thrones character are you, based on your taste in music? >
The piece is a beautifully dark eight minutes of piano music, with orchestral backing. It accompanied the iconic moment Arya Stark killed the Night King, destroying his entire band of White Walkers in the process.
Game of Thrones S8 - The Night King - Ramin Djawadi (Official Video)
The video of the track has already garnered over 130,000 views on YouTube.
One user commented: "Ramin Djawadi, there aren't enough people in the world who could chant your name at once and proclaim your greatness. Absolute beast."
Another said: "Let's be honest, there were a lot of heroes in this episode. But Ramin Djawadi stole the show with this piece."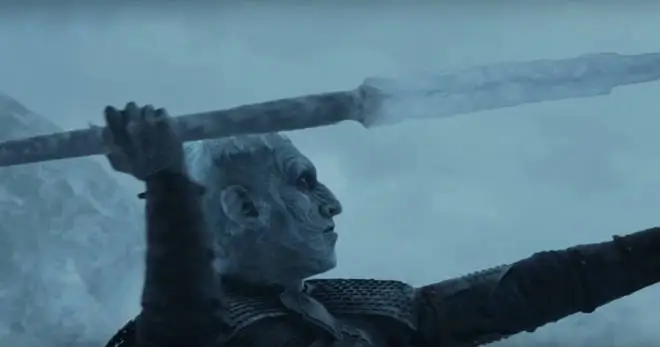 The piece of music is a requiem for the entire legion of White Walkers. It's simple yet beautifully tense, and draws several parallels with the popular piano-led track Light of the Seven, which Ramin Djawadi wrote for Season 6.
A new soundtrack album has just been released for the final season of Game of Thrones, bringing together artists such as Ellie Goulding and Mumford & Sons.
It also includes a cover of Podrick's song, 'Jenny of Oldstones' by Florence and the Machine – listen on Spotify here.