Is Will Ferrell really singing in Netflix's Eurovision film?
30 June 2020, 12:00 | Updated: 30 June 2020, 12:02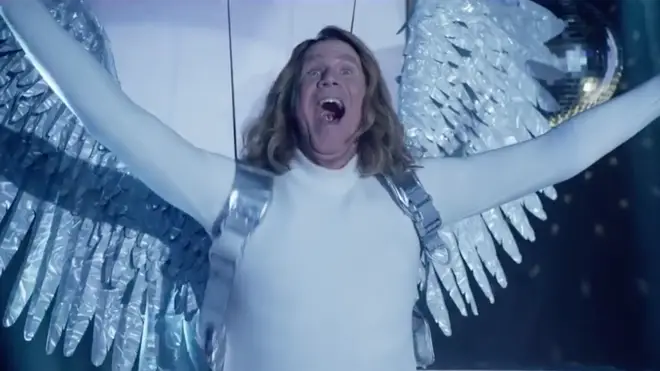 Do the rugged, Icelandic warrior-worthy vocals in 'Eurovision Song Contest: The Story of Fire Saga' actually belong to Will Ferrell?
The latest irresistible, laugh-out-loud-funny Netlix film to (mic)drop is Eurovision: The Story of Fire Saga.
Leads Rachel McAdams and Will Ferrell give stellar comedic performances as Sigrit Ericksdottir and Lars Erickssong of Iceland as they are given the opportunity to represent their country at the world's biggest televised song competition. There are also appearances from Pierce Brosnan and Mikael Persbrandt, and talk-show host Graham Norton (playing himself).
There's plenty of kitsch Eurovision joy and spoofy, down-the-lens sultry gazes – all set against Iceland's rugged landscapes – to get into. And singing, of course. There's lots of singing – but is Will Ferrell really singing?
Read more: Is Rachel McAdams really singing in Netflix's Eurovision film? >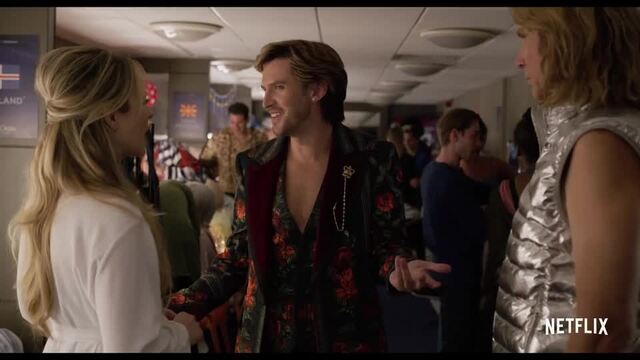 EUROVISION SONG CONTEST - The Story Of Fire Saga | Official Trailer
Can Will Ferrell sing in the Eurovision movie?
Will Ferrell is no stranger to playing a comedic musical lead – hello Anchorman (jazz flute) and the singing scene in Step Brothers – and there was that time he belted out a skilful comedy number with Jack Black and John C Reilly at the Oscars (see below).
So the man can sing. And indeed Ferrell is singing in Eurovision. He is credited on all the duo's "hit" songs, including 'Volcano' (see official video below), 'Double Trouble' and 'Happy', on the production's soundtrack – alongside Rachel McAdams and Swedish singer Molly Sanden, who laid down the majority of the vocals for McAdams' character (McAdams was apparently mixed into tracks, in places).
According to IMDB, Will Ferrell has been into Eurovision since the late '90s, his Swedish wife Viveca Paulin having subjected Will to the glitzy TV experience during a family night at the in-laws'. And he attended the 2018 instalment of the competition, which was won by Conchita Wurst, as research for the Netflix film.
Read more: How to get your classical music fix on Netflix >
Jack Black, Will Ferrell, John C. Reilly sing at the Oscars®
Has Iceland ever won the Eurovision song contest?
No spoilers here about the plot of Netflix's Eurovision itself of course... but if you were wondering how Iceland has traditionally fared in the sensational TV talent show, you'll be interested to know that Iceland has never won Eurovision in real life.
The country joined the contest in 1986, and has competed 33 times – with singers Selma Björnsdóttir (1999) and Yohanna (Jóhanna Guðrún Jónsdóttir) ten years later, both coming second for Iceland in the respective years they competed.
Watch Eurovision Song Contest: The Story of Fire Saga on Netflix now to see how Will Ferrell's Lars Erickssong and Rachel McAdams' Sigrit Ericksdottir of Iceland fare.
Volcano Man Official Music Video | EUROVISION SONG CONTEST: The Story Of Fire Saga | Netflix
What's the full track listing for the Eurovision movie's official soundtrack?
As well as the fictionalised hits from Lars Erickssong and Sigrit Ericksdottir, the Eurovision Song Contest soundtrack includes existing music from ABBA and Sigur Rós.
Here's the full track listing:
'Sá ég spóa' — Savanna Trio
'Waterloo' — ABBA
'Volcano Man' —Will Ferrell, Rachel McAdams, and Molly Sanden
'Happy' — Will Ferrell, Rachel McAdams, and Molly Sanden
'Ja Ja Ding Dong' — Will Ferrell, Rachel McAdams, and Molly Sanden
'In the Mirror' — Demi Lovato
'Heyr Himna Smiður' – Ellen Kristjánsdóttir
'Brand New'— Karl Zine
'Felis Lunar' — Alvia Islandia
'Double Trouble' — Will Ferrell, Rachel McAdams, and Molly Sanden
'Amar Pelos Dois' — Salvador Sobral
'Lion of Love" — Erik Mjönes
'Push It.' — Fitty Fitty
'Don't Wanna Leave' — Mr Robotic feat. DJ Bam Bam
'Song-A-Long' — Various
'Húsavík (Hometown)' – Will Ferrell, Rachel McAdams, and Molly Sanden
'Running with the Wolves' — Courtney Jenae, Adam Grahn
'Te Deum, H.146: I. Prelude' – Les Arts Florissants and William Christie
'Hit My Itch' — Antonio Sol, David Loucks, Taylor Lindersmith, Nicole Leonti
'Fool Moon' — Anteros
'Come and Play (Masquerade)' — Petra Nielsen
'Coolin' with Da Homies' – Savan Kotecha
'Untitled No. 3' – Sigur Rós
'Hoppipolla' – Sigur Rós
'Svefn-G-Englar' – Sigur Rós