This US dance studio has a father-daughter ballet class and it's just precious
14 November 2019, 15:02 | Updated: 15 November 2019, 09:27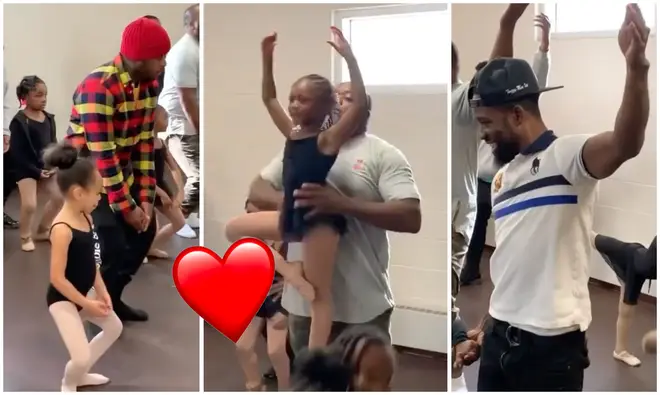 A dance studio in Philadelphia is running a ballet class for daughters and their dads. Our hearts are warmed.
Dads and daughters in Philadelphia are bonding in the sweetest way – by having joint ballet classes.
Dance studio E'Chappe Dance Arts runs the father-daughter classes, which combine both ballet and yoga.
In a heartwarming video shared by the studio, a group of tutu-clad daughters stand side-by-side with their dads in the 'BOGA' class.
The clip was posted four days ago and has already garnered millions of views across social media. Various famous faces have also been sharing the video across their own channels, including actress Jennifer Garner, who captioned the video:
"Dads are the best. #TutuTuesday on a Monday."
Read more: Ballet dancing could help Parkinson's, researchers say as £2m study is launched >
Speaking to FOX29 about the attention the class has received, Erin Lee, the owner of the studio, said: "I can't event believe it. I am ecstatic.
"This is what I care about. Good dads being highlighted. This is the part that's amazing for me."
E'Chappe Dance Arts runs classes for students between the age of three and seventeen – and it's more than just ballet. Students can also take classes in jazz, hip hop, tap, modern and more.