28 Elf gifs that perfectly narrate a musician's Christmas
13 December 2017, 14:19 | Updated: 15 December 2017, 12:07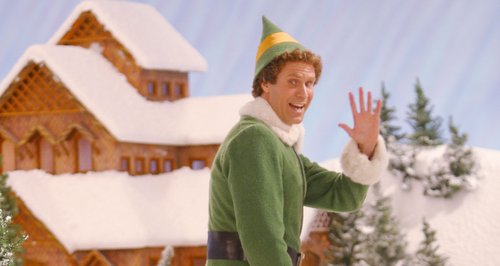 A musician's Christmas, narrated by Elf...
Christmas is coming, which for many is a time to start winding down for the holidays, drink mulled wine, go ice skating, eat as much food as humanly possible, watch Christmas films and generally be merry.
Sounds like a wonderful life, but in reality it's closer to the nightmare before Christmas...
...Because if you're a musician, you don't get to do any of that. If you're a musician, the next month will consist of rehearsals, rehearsals, rehearsals with a side portion of carol concerts.
Here's our favourite elf to illustrate the struggles of being a musician over the Christmas period…
1. When it's the 1st December and you start making your Christmas activity plans
2. But then you remember you're a musician and you don't get to have the same Christmas fun as everyone else
3. When you're already in the Christmas spirit but you've still got three weeks of rehearsals left
4. When the choirmaster says it's too early for Hark the Herald
5. When your desk partner can't get it right
6. When your conductor schedules four extra rehearsals the week before Christmas
7. When every weeknight in December is another random carol concert
8. When you go back to your day job and get told off for singing in the office
9. When your conductor says you'll run through Ding Dong Merrily on High just ONE more time
10. When you finally get home after rehearsing 6-10pm
11. When your friends question why you're rehearsing so much
12. When the brass section fail to turn up
13. When endless ballet runs infiltrate your daily vocabulary
14. When you come in farrr too early for your solo
15. When your conductor has the flu and a guest conductor shows up
16. When the altos FINALLY nail O Come All Ye Faithful
17. When you have to record a Christmas album in August
18. When you finally pluck up the courage to talk to that cute soprano
19. And when you finally ask her out on a date
20. When the conductor makes you stand up and run through your solo in front of EVERYONE
21. When your conductor says you need to look cheerier during your sixth performance of The Twelve Days of Christmas
22. When the soprano ornaments 'Rejoice Greatly' in Handel's Messiah
23. When the conductor lets you leave rehearsals early on the 23rd December
24. When the programme has Holst's In the Bleak Midwinter instead of Darke's
25. When you go to your office Christmas party instead of a rehearsal
26. When the final concert is finished
27. When you have to say goodbye to your choir pals after the last concert, they've been your family for the last month
28. When Classic FM switches on the Sound of Christmas
Merry Christmas to all musicians!