Best Christmas concerts and classical music being streamed online this festive season
30 December 2020, 16:14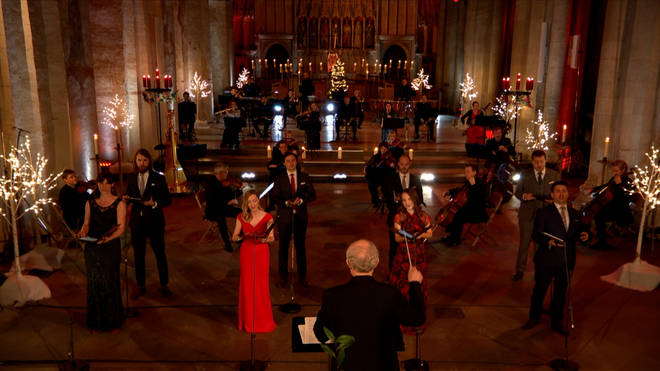 From streamed Messiahs to online Christmas carol singalongs, here's our roundup of the very best virtual festive music you can enjoy from the comfort of your own home.
As the nights draw in on 2020, this uncertain and tough year for so many of us, we remain uplifted by the beautiful music we hear, and news of ongoing performances and concerts – albeit in the virtual realm during lockdowns.
Christmas is approaching and, even if it takes a slightly different shape this year, there's no shortage of festive entertainment on offer.
From socially-distanced and streamed Messiahs, to online Christmas carol singalongs, there are already plenty of events to book yourself in on and add to the calendar.
So-ho-ho-ho without further ado, here's our roundup of the best online Christmas concerts and classical music being streamed this festive season...
Read more: John Rutter and Royal Philharmonic Orchestra team up to bring Christmas to your living room >
Upcoming Christmas concerts and classical music being streamed online
Tuesday 1 December – Thursday 31 December: VOCES8's online festival returns with a snow-dusted selection of Christmas music, filmed live from the choir's stunning church in the heart of London, as well as other venues across the world. 'Live From London Christmas' comprises 15 concerts in total.
Visit: voces8.foundation
Thursday 3 December, 19:00: A live-streamed concert of Handel's Messiah is being performed at St George's, Hanover Square in London – Handel's own church. The performance blends 'live' and 'virtual' together. Laurence Cummings will lead four star soloists and the London Handel Orchestra with choruses prepared and pre-recorded by six choirs which will be integrated digitally into the overall performance.
Visit: Facebook or YouTube
Monday 7 December, 13:00 GMT: Huddersfield organist, Dr Gordon Stewart, performs an online Christmas concert just before his retirement, featuring festive favourites familiar to us all. Stewart said, "It has been a great privilege to have been one of the few remaining 'civic' organists for the past 30 years. Saying goodbye to the wonderful Father Willis organ at Huddersfield Town Hall will not be easy, but the Monday Series is still attracting good audiences and I know that the organ is beautifully maintained by Woods of Huddersfield." The concert is free, but donations are welcomed.
Visit: youtube.com/TheLBTHuddersfield
Tuesday 8 December onwards: Constella OperaBallet presents a Christmas Gala in aid of their Connecting Stars initiative for care home residents, which sees musicians provide free one-to-one virtual performances to isolated care home residents. Watch for a great cause – to enable this kind series to continue – and expect beautiful performances of Piazzolla, Bizet and Bernstein, and much more, filmed in Studio Wayne McGregor.
Visit: www.constella.org.uk
Thursday 10 December, 19:30 GMT: John Rutter conducts the Royal Philharmonic Orchestra in 'A Christmas Celebration' online, with favourite carols, uplifting fanfares, and other festive classics guaranteed to bring warmth and celebration into your home – filmed in the stunning surrounds of St Albans Cathedral. Tickets are only £10.
Visit: rpo.co.uk
Friday 11 December, 20:00 GMT: The Oxford Bach Soloists perform from Christ Church Cathedral, Oxford, with duets from baritones Roderick Williams OBE and Christopher Purves. Also singing, will be Classic FM presenter Alexander Armstrong, who joins Joanna Lumley, Stephen Fry and Jeremy Irons to deliver seasonal readings and poetry. The concert will be available to view until 31 December and is free, but viewers are invited to donate to Macmillan Cancer Support. Artistic director, Tom Hammond-Davies, says: "A global pandemic doesn't mean you need to miss out on Christmas Carol concerts this year. Instead, 2020 is the year you might be able to get front row seats at events you only dreamed of. Watch the Gondwana choirs in Australia or visit Carnegie Hall in New York, all from the comfort of your own home."
Visit: macmillan.org.uk/followthestars
Saturday 12 December, 18:00 GMT: Susan Bullock, Nicky Spence and friends present 'A Christmas Cracker', a concert of favourite festive tunes and Christmas carols performed at Blackheath Halls – for free, but with donations welcome, as the concert will stream on the charity Help Musicians' Youtube Channel.
Visit: youtube.com
Saturday 12 December, 20:00 GMT: 'Believe in Christmas' – for one night only, superstar tenor Andrea Bocelli is performing a magical streamed concert at the stunning Teatro Reggio di Parma in Northern Italy, available to watch live worldwide. Bocelli follows in the footsteps of opera greats Luciano Pavarotti, Franco Corelli, Maria Callas and many more in singing at the Teatro Reggio, and will be directed by visionary Cirque Du Soleil director, Franco Dragone for this concert. Special guests will include Cecilia Bartoli and soprano Clara Barbier Serrano.
Visit: ticketmaster.com
Saturday 12 – Sunday 13 December, 12:00 GMT: Comedian Robin Ince's 24-hour live spectacular Nine Lessons and Carols For Socially Distanced People will see him live on stage and joined virtually by Professor Brian Cox, and astronauts Chris Hadfield and Helen Sharman. With just a limited audience at Kings Place, it will also be streamed for viewers at home.
Visit: kingsplace.co.uk
Sunday 13 December, 9:00 GMT: Charity The Children's Society and the Church of England have teamed up for a very special National Christingle Service, broadcast online on the Church of England's website, Facebook Page and YouTube Channel. The concert features soprano Joanna Forrest, as well as a few words from HRH The Duchess of Gloucester, and an appearance from the Archbishop of Canterbury who will be lighting the Advent Candle.
Visit: childrenssociety.org.uk
Sunday 13 December, 15:00 GMT: London Symphony Orchestra presents a festive coral concert and carol singalong for you to join in from home. 'A singalong Christmas' gives us a chance to join in and celebrate the season great orchestra without leaving the sofa! Broadcast 'as live' on the LSO YouTube channel and on demand for 90 days, for free.
Visit: lso.co.uk
Sunday 13 December, 19:30 GMT: Cancer support charity Maggie's presents 'Carols in Your Kitchen', a star-studded concert that invites you to watch the festive splendour from the comfort of you home, and join in at the top of your lungs from the household room you happen to be in, as you so wish... Join Fiona Bruce, actor James Norton, presenter Sue Perkins, and others – and enjoy performances from baritone Roderick Williams OBE, Lulu, and more.
Visit: www.eventbrite.com
Thursday 17 December, 19:00: Cystic Fibrosis Trust and The Alice Martineau Appeal presents Carols by Candlelight, with appearances from Dame Judi Dench, Jenny Agutter, Pat Allerton AKA the 'Portable Priest', Damian Lewis, Jane Asher and David Haig. This wonderful, pre-recorded virtual carol service was filmed at St Luke's Church in Chelsea and at Abbey Road Studios with the Winchester College Chapel Choir and the celebrity readers, and will be streamed online via YouTube. All that – and raising money for a crucial cause.
Visit: www.cysticfibrosis.org.uk
Thursday 17 December, 19:00: Another lovely one for charity here – trio the Korros Ensemble is hosting a Christmas concert and prize draw in aid of Barnardo's. They will perform seasonal pieces, including a reimagined version of Tchaikovsky's Nutcracker, from a renovated old chapel in West Berkshire, making for an atmospheric evening that can be watched on demand afterwards. Tickets are £10 – and all for a great cause. Plus you'll be entered into the draw to win some nice prizes.
Visit: korrosensemble.ticketco.events
Friday 18 December 17:00 GMT onwards: St Bartholomew the Great, the oldest Parish Church in London, presents six beautifully-shot online carol services, to watch on demand in the comfort of your own home this festive season. From Benjamin Britten's A Ceremony of Carols and sublime medieval treats – with US and German instalments in between – to a Nine Lessons and Carols, there's something for everyone.
Visit: www.greatstbarts.com/carols2020
Friday 18 December - Saturday 26 December: CityMusic Live, an online concert platform built by and for musicians, announces CityMusic Live at Christmas. Concerts include The Piccadilly Sinfonietta's Piccadilly Christmas Concert, and performances by The English Symphony Orchestra's leader Zoë Beyers, and pianist and Chopin expert Warren Mailley-Smith.
Visit: citymusiclive.co.uk/christmas
Saturday 19 December – Sunday 3 January: André Rieu presents Magical Maastricht, a 150-minute online concert alongside his Johann Strauss orchestra which includes all the highlights of his world-famous Vrijthof concerts, songs from opera, film and musical theatre, and of course, enchanting waltzes.
Visit: www.andrerieu.com
Sunday 20 December, 12:00 GMT: The Hallé orchestra presents a free online Christmas concert starring Lemn Sissay and Guy Garvey, featuring a host of Christmas favourites including 'Winter Wonderland', 'White Christmas', 'Silent Night', 'O Come All Ye Faithful', The Nutcracker Suite, 'Jingle Bells' and 'Sleigh Ride'.
Visit: www.youtube.com/TheHalleOfficial
Sunday 20 December, 17:00 GMT: The Self-Isolation Choir are bringing a cosy Christmas concert directly to you in the form of their 'Christmas at Home' stream. You can expect your favourite carols – and joining in is of course actively encouraged – and appearances from young singers all over the world coming together for a magical rendition of 'Once in Royal David's City'.
Visit: youtube.com
Sunday 20 December, 19:00 EST: The Handel and Haydn Society and GBH present Handel's Messiah for Our Time, an online iteration of its annual festive performance of Handel's Messiah, with a nod to reflecting to the tough year that's been. Featuring Ian Watson conducting, and vocalists Joélle Harvey, Reginald Mobley, Aaron Sheehan, and Sumner Thompson.
Visit: handelandhaydn.org
Sunday 20 December, 19:30 BST: Sarah Brightman reunites with Andrew Lloyd Webber for her first ever live-streamed concert, A Christmas Symphony, from London's Christ Church Spitalfields. Tickets, which will raise funds for the Global FoodBanking Network, can be purchased via the link below. The stream will be available to ticket holders for 48 hours.
Visit: store.sarahbrightman.com
Tuesday 22 December: Christmas with The King's Singers streams online from today, and is available until 31 December. The choir sings from composer John Rutter's local church – and promises the warmth and comfort of all our favourite Christmas music.
Visit: www.kingssingers.com
Wednesday 23 December - Tuesday 5 January 2021: Leading choir Ex Cathedra presents 'Christmas Music by Candlelight', a wonderful online concert filmed at Birmingham's Symphony Hall. Tickets are just £12.50.
Visit: excathedra.co.uk
Thursday 31 December, 21:00: The Met Opera presents a glitzy, live-streamed New Year's Eve Gala, featuring performances by the starriest of opera stars Angel Blue, Javier Camarena, Matthew Polenzani, and Pretty Yende – coming from the Parktheater, a stunning neo-Baroque building in Augsburg, Germany. Expect everyone's favourite arias, from Donizetti to Puccini. Available on demand for 14 days afterwards.
Visit: www.metopera.org
Other Christmas concerts you can watch in full online
A Classic FM Christmas
Classic FM presents an exclusive Christmas concert featuring traditional carols and festive favourites, presented by Charlotte Hawkins. Enjoy performances from Genesis Sixteen, the Carducci Quartet, organist Anna Lapwood, and pianist and composer Thomas Hewitt Jones, performing favourites like Silent Night, Hark! The Herald Angels Sing, Once In Royal David's City and Carol of the Bells.
Visit: www.amazon.co.uk
Christmas on Medici.tv
Head over to classical music streaming service giant, Medici, and peruse their Christmas collection of premium concert streams – from the Nutcracker with Staatsoper Berlin, to Bach's Christmas Oratorio from Philippe Herreweghe and Collegium Vocale Gent, you're bound to find a festive gem you love.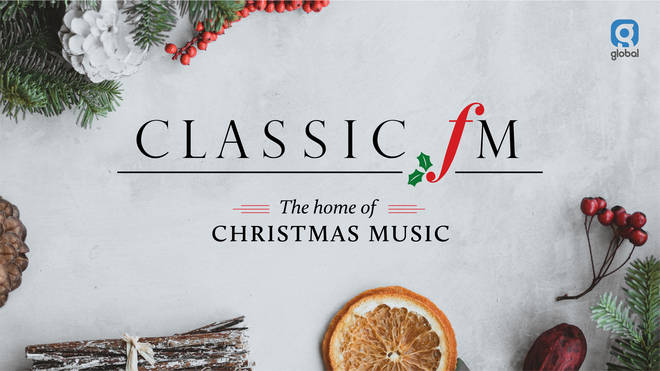 'Home of Christmas Music' Facebook playlist
Throughout December, we share exclusive Christmas performances from the world's finest musicians and ensembles on our Facebook Page, in our 'Home of Christmas Music' playlist. Check in at 3.30pm each day until Christmas Eve – or watch on demand wherever you are in the world – and soak up some of the most stunningly shot, festive performances we and our partners have captured on film.
Visit: facebook.com