Cancel all your plans and listen to these insanely long pieces
20 June 2016, 12:43 | Updated: 6 January 2017, 14:45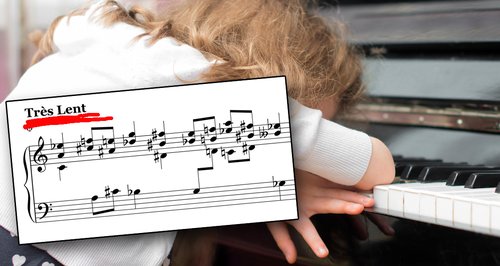 These are some of the longest pieces of classical music in existence, from bonkers drones to intense repetition, epic symphonies and conceptual masterpieces.
Scriabin - Mysterium

Scriabin's incomplete last work was penned to be performed in the mountains. It was meant to contain hundreds of performers, including elements for light, smell and touch. It was to last a week and be followed by the end of the world. Here's the completed version by Alexander Nemtin (with no armageddon, sadly).
Cage - Organ²/ASLSP (As SLow aS Possible)

This ongoing work consists of single notes or chords which change very occasionally. Like, very, very occasionally. The performance started in 2001, and it's continuing until the year 2640. In 2013 crowds flocked to St Burchardi church in Halberstadt, Germany to hear one of the notes change in performance. And we thought Karajan's tempos were on the slow side.
Satie - Vexations

Erik Satie wrote some of the most serene music ever, but he was also something of a compositional maniac. For his piece 'Vexations', Satie simply came up with a theme and ordered it to be played 840 times in succession. He added this instruction to the original score: "In order to play the theme 840 times in succession, it would be advisable to prepare oneself beforehand, and in the deepest silence, by serious immobilities."
Wagner - The Ring Cycle

This is the daddy of long pieces. Audacious when it was composed, legendary in reputation and it still causes mass excitement when a new performance is announced, The Ring Cycle is Wagner's attempt to distil everything in human and mythological life into one artwork. And it only takes 15 hours.
Brian - Gothic Symphony

Not only is Havergal Brian's first symphony his longest, it's also his largest in scale. In terms of this list, it's perhaps a tiny bit brief at only(!) a couple of hours long, but there are few composers who took Mahler's famous words so seriously: "A symphony is like the world: it must contain everything." Presumably that extends to "bung in a thunder machine and a few brass bands as well."