Antiques Roadshow unearths antique Italian violin worth £60,000
24 October 2019, 17:24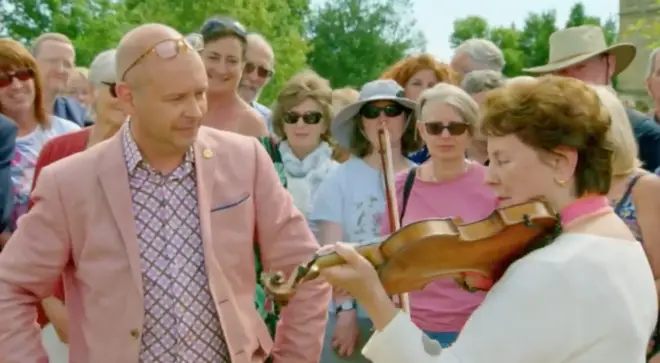 A guest on Antiques Roadshow was delighted to be told her Italian-made violin is worth a considerable sum of money.
A rather valuable string instrument appeared in the most recent episode of Antiques Roadshow.
A violin made by Italian luthier Carlo Giuseppe Testore was brought on to the TV show by a former violinist of the London Symphony Orchestra.
And she was pleased to discover the 17th-century instrument, which she purchased in 1978 for £7,000, is now worth between £40,000 and £60,000.
Looking inside the instrument, antiques expert Marc Allum spotted the name Testore, who he describes as "one of the greatest violin makers in history".
"I see further, I can see it is dated 1730 which is just miraculous," he added.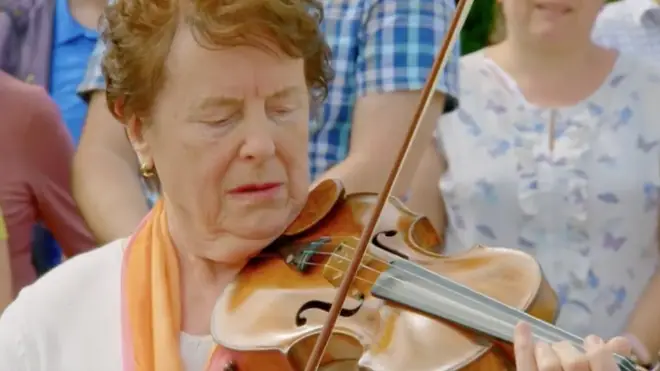 Asked how it feels to play her violin, the guest replied: "It just feels warm and comfortable and it's got depth, it is a very levelled instrument. Each string gently goes to the next one and it just makes a wonderful sound.
"That's why I bought it really."
The elderly violinist, who studied at the Royal Academy of Music and used to play in the Royal Opera House orchestra, revealed she had taken out a second mortgage on her flat to buy the violin.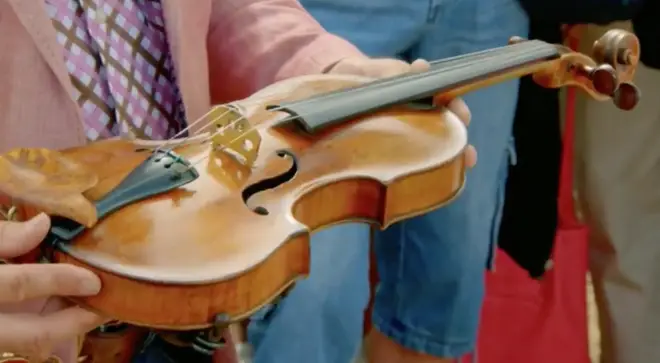 Allum remarked that the guest has clearly had a "great deal of enjoyment out of it over the decades". He went on to value the instrument, saying: "I've seen Testores sell for huge amounts of money and I'm going to say this is worth £40-60,000."
The guest smiled, saying: "That's about right. Think about the cost of living since 1979."
She then played a folk tune for the audience, who all applauded.
Carlo Giuseppe Testore was a renowned Italian luthier, known for his exceptional double basses and cellos as well as violins. His work, although heavily influenced by Stradivari and Amati in style, also had its distinct features such as the 'Testore scroll'.
Testore violins have been sold at auction for over £100,000.