Is this trumpet disaster the worst musical wedding fail of all time?
29 April 2016, 10:20 | Updated: 6 January 2017, 14:45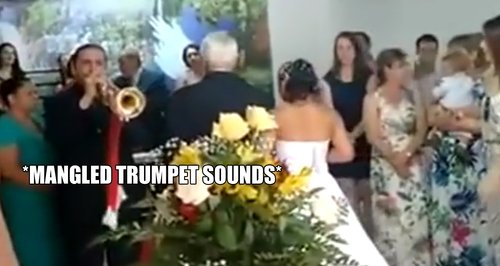 It is a truth universally acknowledged that wedding music fails are the lifeblood of the internet. And we think we might have found one of the most evocative ones yet.
On that special day, whether you're bride, groom or guest, you want everything to be perfect. You've worried over outfits, dietary requirements, gift lists, transportation betwixt ceremony and reception, and if anyone actually cares about wedding favours. You've done enough. You do not want the musician to add to your worries.
You do not want this to happen: