This trumpet cover of Bohemian Rhapsody is surprisingly delicate and delightful
6 March 2017, 17:49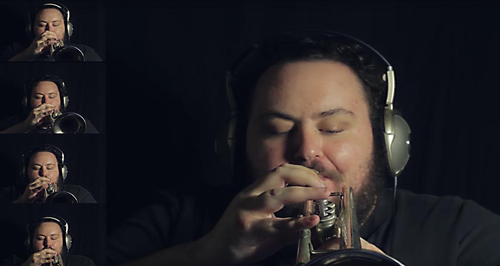 Now THIS is how you arrange for trumpet. Queen's classic hit is given a fantastic brass interpretation.
Trumpet arrangements of instrumental music or covers of popular songs can be hit or miss. As a tricky instrument to master, it can be hard to get it right.
However, there is no doubt that YouTuber John Crowley has got it. Just. Right.
His 'One Man Trumpet Choir' cover of Queen's iconic Bohemian Rhapsody is beautiful, precise and unlike any cover of this smash hit we've ever heard before.
And of course, the track is complete with the obligatory all-black background Bohemian Rhapsody style music video:
If you enjoyed this video, you should check out this video of the lyrics from Bohemian Rhapsody put through Google Translate - they're totally bonkers, obvs.