Phone company OnePlus uses 17 smartphones to make a full concert piano
12 November 2019, 13:31 | Updated: 12 November 2019, 13:36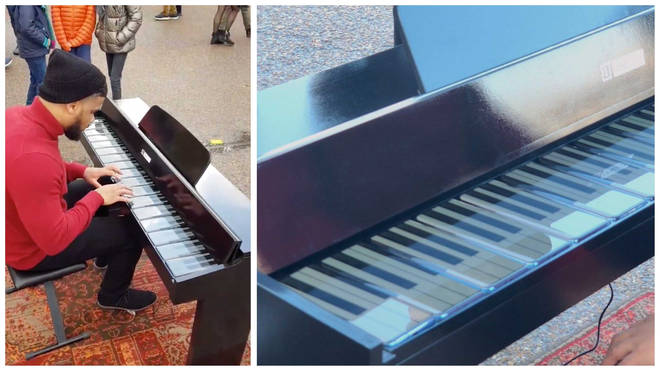 The 16th century brought us the harpsichord, the 19th century brought us the first Steinway. And now, 2019 has given us the very first smartphone piano. Times are a'changing, friends.
A phone company has created a digital piano, made entirely of smartphones.
OnePlus, who are known for their marketing stunts, revealed the contraption yesterday on London's Southbank, near the Tate Modern.
Engineers hooked up 17 OnePlus 7T Pros in a piano casing, each phone containing five keys (three white, two black) of a total of 85.
Read more: Why are there 88 keys on a piano keyboard? >
The aim of the instrument is to show off the 7T Pro's 90Hz display and fast processor, which was apparently crucial in creating a smooth keyboard.
Passers-by in London have been having a go at tickling the digital ivories, including pianist Karim Kamar – watch him demonstrate the contraption below.
Even some dogs have been having a punt.
Does this mean we'll have to start charging up our pianos?
The piano will move to three different European cities over the next few days, including Paris on 12 November, Rothenburg (Germany) on 14 November and Helsinki (Finland) on 16 November.