Pianist melts together Chopin and Rachmaninov in virtuosic display of musicality
14 March 2021, 14:21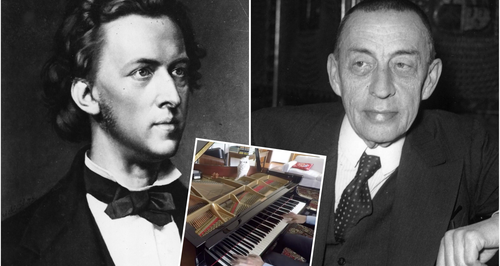 The music of two stunning Romantic composers, mashed together. And it's really impressive.
Edoardo Brotto, a piano virtuoso from Vicenza, Italy, has created a musical dialog for the ages, between two of the world's most loved composers, Sergei Rachmaninov and Frédéric Chopin.
Over the course of just a day, he improvised, organised, practised, recorded (and edited) a piece named 'If Rachmaninov and Chopin were friends'.
Read more: This AI has reconstructed actual Rachmaninov playing his own piano piece >
Edoardo admits he found some sections particularly challenging, as both composers have a particularly tricky style to master individually, let alone both at once.
Listen to what happens when two of the greatest piano virtuosos the world has ever known get together for coffee, and start talking:
Well, we're very taken by this. Here's to more musical meetings across the centuries.
To support Edoardo, and see more of his videos, you can subscribe to his YouTube channel.
And here's a second, beautiful creation on the same theme: