Your accompanist has the wrong music: this is what you should do
2 September 2019, 17:09
What do you do when your pianist has the wrong music on their stand? Do what this guy does. NB: cool flautist alert.
When flautist Krzysztof Kaczka was performing at Great Flute Days in Moscow, nothing led him to believe that his performance would be anything other than normal.

But then his accompanist had the wrong music on her stand and, unsure what to do, just vamped for a bit.

And how did Krzysztof react? Very coolly. This is how you style it out when your accompanist messes up: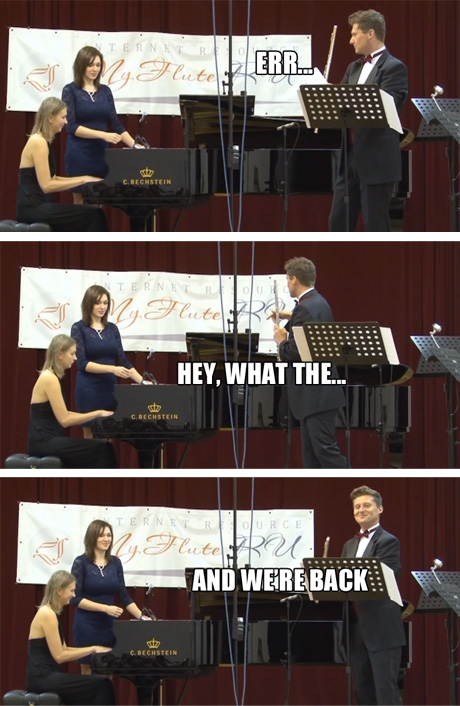 Find out more about Krzysztof here.