This is what a clarinetist's mouth actually does during the Rhapsody in Blue glissando
14 October 2016, 13:36 | Updated: 6 January 2017, 14:45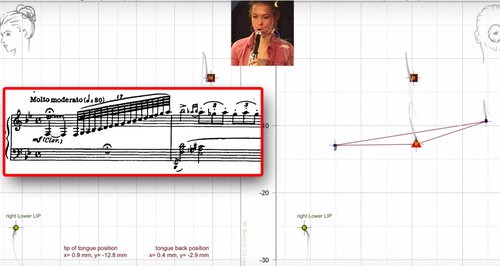 By attaching electrodes to a clarinetist's tongue, it's possible to see exactly what happens inside the mouth when Gershwin's Rhapsody in Blue kicks off.
We all know that most famous of clarinet moments, the opening glissando in George Gershwin's Rhapsody in Blue:
WOOF etc. What an opening. And it requires some pretty intense technique to make it sound so seamless. There's all manner of mouth squeezing and diaphragm support and finger-fudging.

So if you attached electrodes to the tongue of a clarinettist while they performed this iconic phrase, what would it look like?
And there's a much longer version which shows you in slow motion: