We've just lost the cellist who gave us this unbelievable performance
23 December 2016, 12:44 | Updated: 6 January 2017, 14:45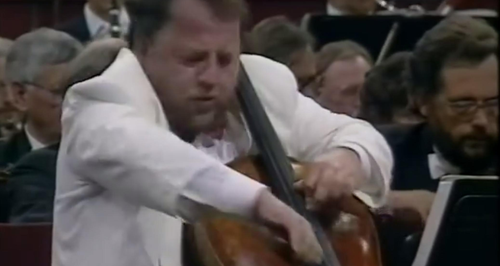 Cellist Heinrich Schiff has died aged 65. He leaves behind wonderful performances like this utterly devastating Shostakovich concerto.
Austrian cellist Heinrich Schiff has sadly passed away aged 65, after suffering a stroke in 2008 and essentially retiring from playing the cello.
But throughout his life, which saw him take conducting posts at the Northern Sinfonia and the Vienna Chamber Orchestra alongside his numerous cello engagements, he gave us some of the most stunning cello performances of the modern era.
Just look at this intense reading of the Shostakovich Cello Concerto - the perfect way to remember him:
These are the 15 greatest cellists of all time