Conductor drops his baton mid-Tchaikovsky - recovers like an absolute pro
17 October 2016, 11:57 | Updated: 11 January 2017, 14:26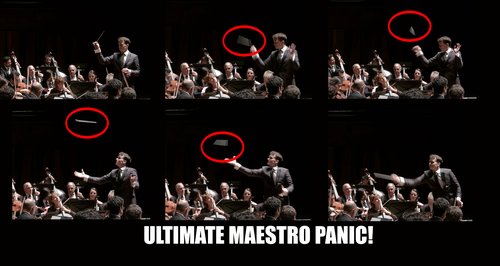 Tchaik 5 is a great symphony, but this maestro just added another level of awesomeness.
When the resident conductor of the Brazilian Symphony Orchestra is in full flow, nothing is going to stop the music-making - and now we have video evidence to back up that assertion.
Maestro Lee Mills suffered an unfortunate moment of butterfingers during a recent performance of Tchaikovsky's 5th Symphony, causing his trusty baton to fly out of his hand.
However, his recovery was so skillfully smooth that the presence of an epic symphonic soundtrack was highly appropriate. Watch here:
Mills posted the video with the status "Feeling Awesome".
Indeed you should, maestro.