New Releases: Bach: Concertos for Pianos – Koroliov, Vinnitskaya, Georgieva; Nino Rota: Works for Harp – Anneleen Lenaerts
8 April 2019, 10:00 | Updated: 8 April 2019, 10:01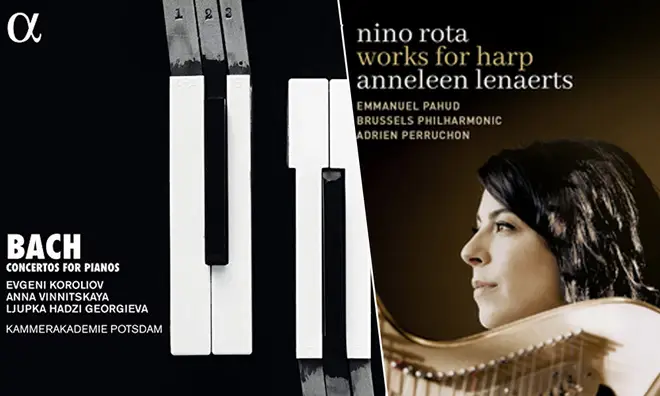 Throughout the week Classic FM's presenters bring you the best new recordings, including world exclusives and premiere broadcasts of latest releases.

John Suchet plays a track from his featured Album of the Week at 10.15am every weekday.
Concertos for Pianos – Koroliov, Vinnitskaya, Georgieva & Kammerakademie Potsdam
Alpha
Three Slavonic pianists, Evengi Koroliov, Anna Vinnitskaya and Ljupka Hadzi Georgieva, take on ten of Bach's concertos for keyboards in this double-CD. The repertoire spans from the solo concerto No. 4 in A Major to a concerto for four keyboards arranged for the three pianists.
They are joined by the Kammerakademie Potsdam, a chamber orchestra that is revered for its interpretations of Bach's music.

Nino Rota: Works for Harp – Anneleen Lenaerts
Warner Classics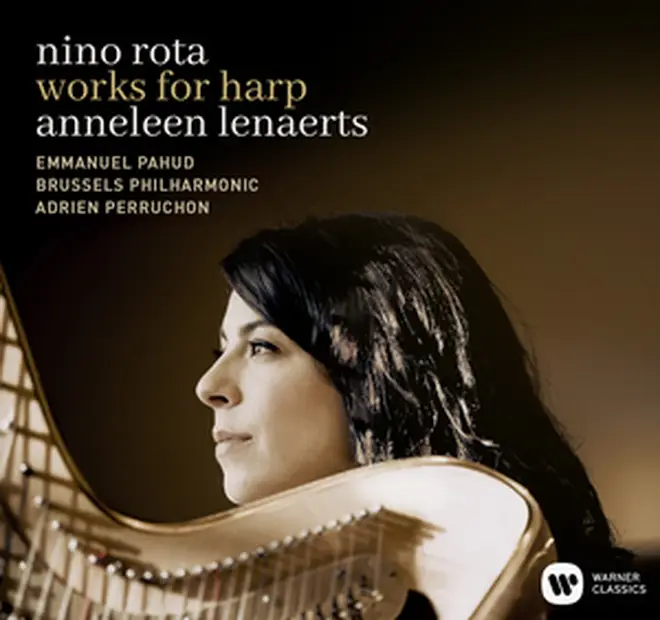 Harpist Anneleen Lenaerts presents a charming selection of music by Nino Rota written for harp. Rota's well-known film scores to The Godfather, La Dolce Vita and Romeo and Juliet are adapted for the harp on the album, and his equally enjoyable Harp Concerto and Sonata for Flute and Harp are also standout tracks.
Lenaerts is joined by Emmanuel Pahud on the flute, and Brussels Philharmonic under the direction of Adrien Perruchon.