New Releases: Richard Harvey's Kyrie and The Four Seasons with Francesco Grillo
20 February 2017, 10:00 | Updated: 15 June 2017, 15:27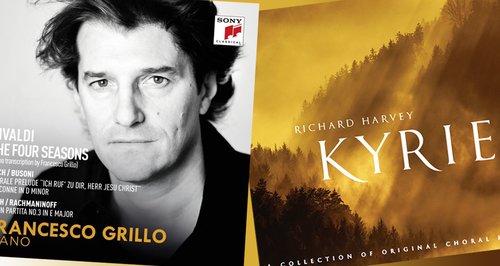 Throughout the week Classic FM's presenters bring you the best new recordings, including world exclusives and premiere broadcasts of latest releases.

John Suchet plays a track from his featured album at 10:15am every weekday.
Richard Harvey: Kyrie - A Collection of Original Choral Music
Altus Records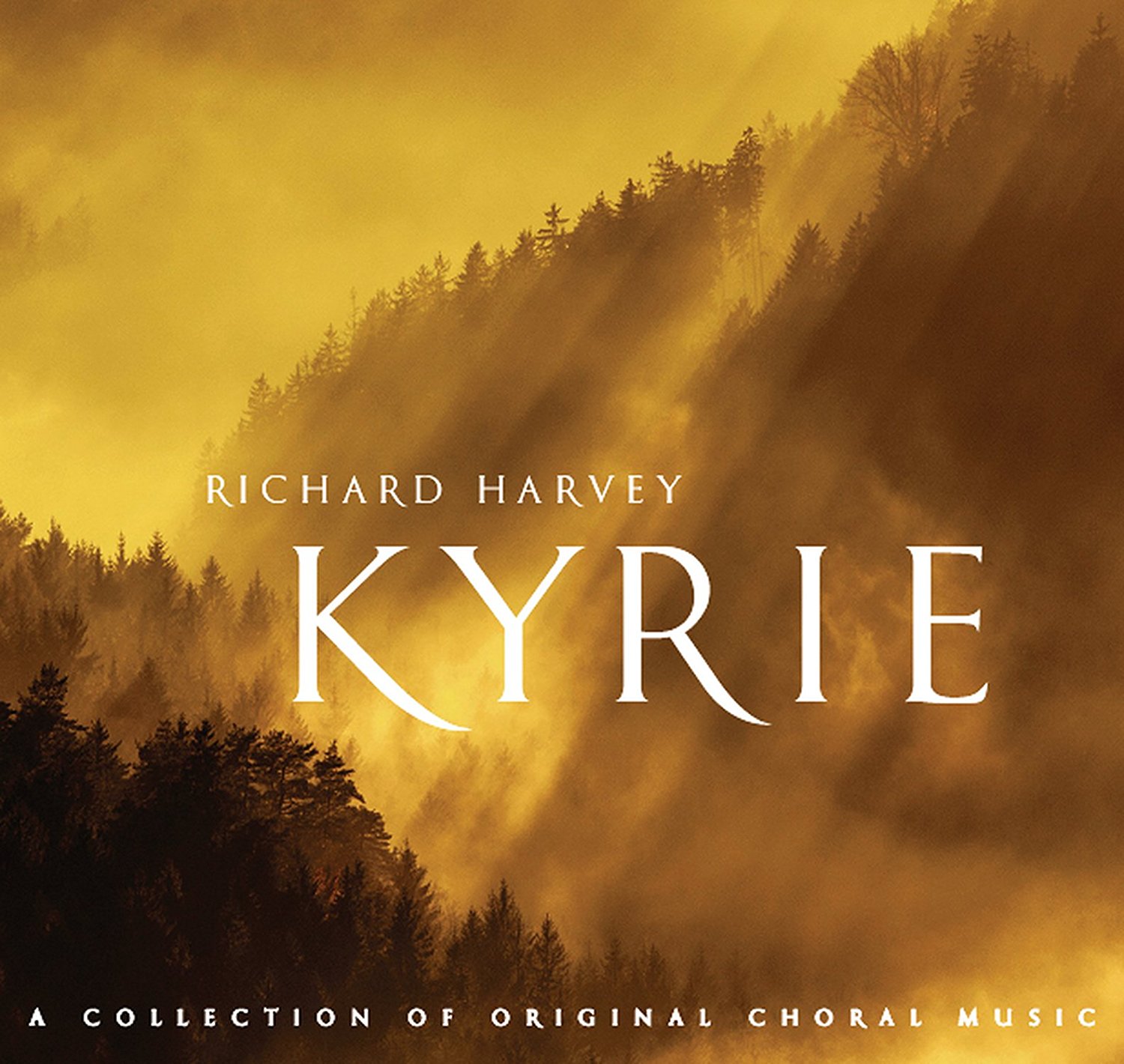 British composer and conductor Richard Harvey is a BAFTA award winner, a respected orchestral conductor and a virtuoso performer on a wide range of Western and exotic instruments.
Richard has written several large-scale choral works, including his Te Deum, a complex Magnificat and the popular Kyrie for the Magdalene that formed a highlight of the music for the film of The Da Vinci Code:
'Hans Zimmer asked me to compose this for the scene in "The Da Vinci Code" when Tom Hanks and Audrey Tautou enter Westminster Abbey looking for an important clue, but are initially overwhelmed by the majesty and spirituality of the great space. Once I started writing I felt compelled to finish the piece! Listen out for the soaring solo performance from Estonian Soprano Tui Hirv.'
The album features orchestral performances by members of the Polish Radio Symphony Orchestra and Sinfonietta Riga.

John Brunning plays a track from his featured album after 6pm every weekday.
Francesco Grillo: The Four Seasons
Sony Classical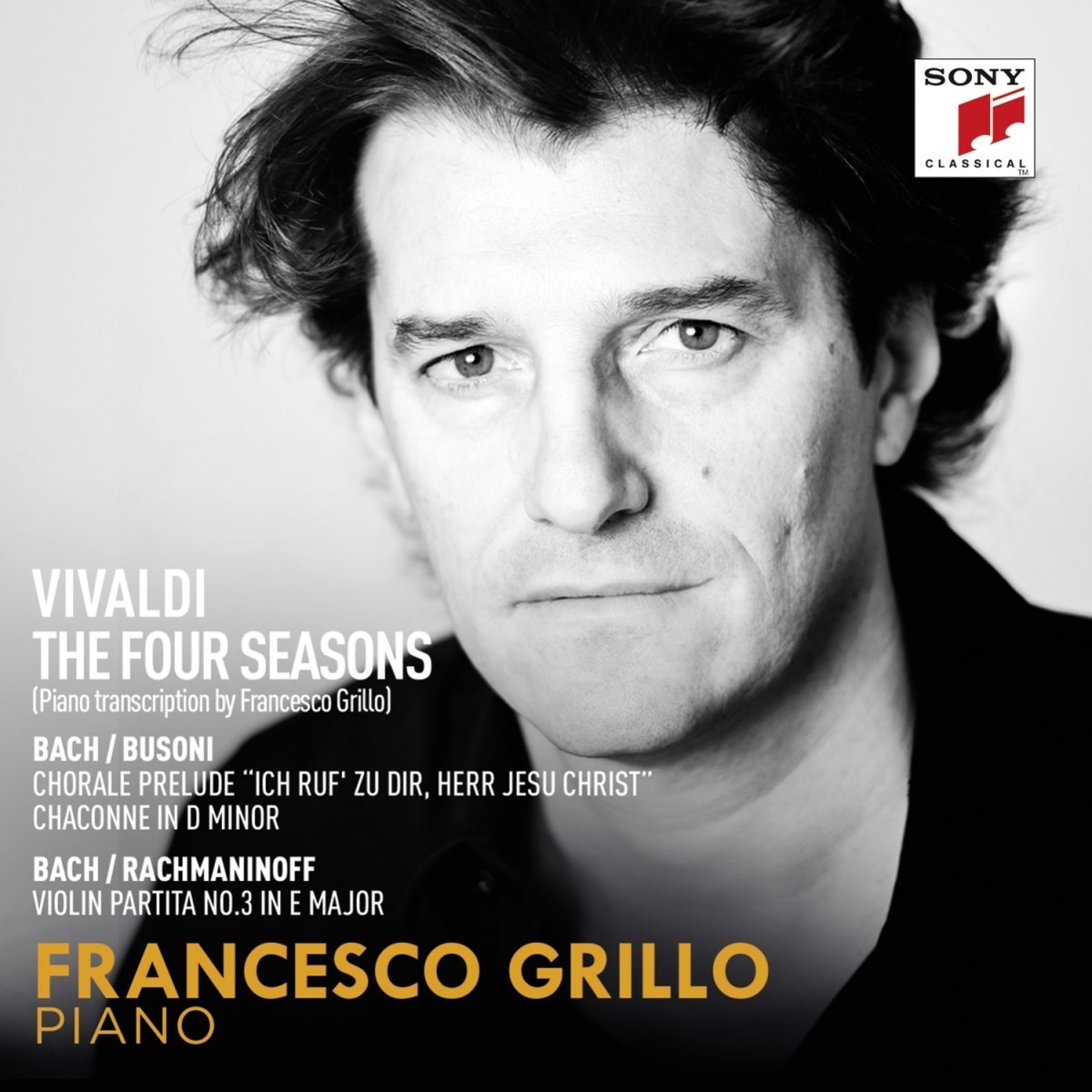 The fifth album release from Francesco Grillo is a very exciting one, best described by the artist himself:
'It is said that man began to sing through a desire to emulate the birdsong he heard. Indeed, the voice is probably one of the primeval instruments with which nature endowed us. I would like to underline, here, the way in which man has always taken inspiration from nature in his artistic creation in an attempt to fulfil a spiritual need. Over the centuries, indeed, great composers such as Liszt, Strauss, Berlioz, Saint-Saëns, Debussy, Ravel and Beethoven himself - the Pastoral Symphony immediately comes to mind - have left us an unforgettable legacy of what is known as "programme music", in other words music inspired by other art forms such a literature and painting but also by nature itself. It is clear, therefore, that narrative and description have always been an important element of music. Against this backdrop, The Four Seasons by Antonio Vivaldi assume iconographic status. Indeed, this composer's ability to express birdsong or the wind through leafy tree branches using trills and mordents - as he does in Spring - is astonishing.'
Fransesco also found process of transcribing the score a remarkable experience:
'This marvellous work, to my great surprise, naturally lent itself to arrangement for a percussion instrument like the piano. Like so many others, I have known this world-famous since childhood, yet in-depth examination enabled me to appreciate still further its descriptive value, whose modernity transcends time in its use of harmony, melody and musical poetry with typically Italian inventiveness and measure. During both transcription and performance of the work, I sought to reproduce those sonorous "touches" that would enable me to maintain the element of dialogue between soloist and orchestra, albeit produced by the same instrument.'
Francesco Grillo is a classical pianist and composer who studied at the Milan Conservatory and went on to the Academies of Imola and Cremona. From a family with deep-rooted musical traditions, Francesco began composing as a child, his early models being the great Romantics (Chopin and Liszt), followed by the great composers of Russia (Rachmaninov, Scriabin and Prokofiev) and France (Ravel, first and foremost).
His passion for Jazz and, in particular, great pianists such as Bill Evans and Bud Powell, led him to develop his own, very personal, composition style which draws from both traditions, Classical and Jazz, in an effective combination of two seemingly distant worlds.
Francesco has performed in many European countries as well as the United States, Japan and Mexico and taken part in the opening ceremony of the European figure skating championships in Milan (broadcast live throughout Europe), playing his preludes which were then included in his first album of his own compositions.

Vaughan Williams:

Job & Symphony No9 - Bergen Philharmonic and Sir Andrew Davis

Chandos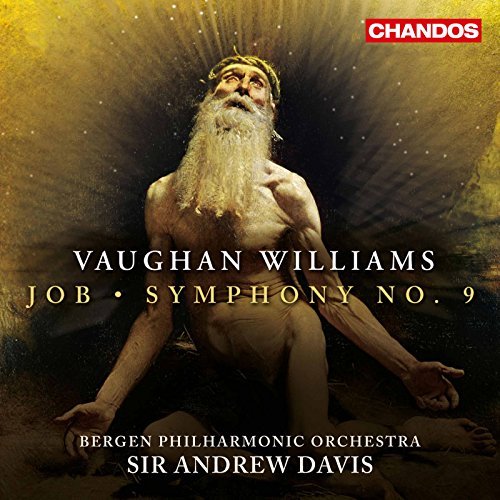 This extremely well performed and recorded, 77 minute Chandos album, allows the adventurous to discover two of RVW's more interesting works.
Neither are crowd pleasers, like the Lark Ascending or the Tallis Fantasia, but both have satisfying lyrical passages, containing some fine melodies. And both reward a bit of effort.
The ballet, Job, was created in 1927, but wasn't a success.
Much of the music is however excellent. And some parts are very beautiful, such as Elihu's Dance of Youth and Beauty, which is very reminiscent of the Lark.
The sleeve note here details the complicated plot, and gives all the information needed to make this a most enjoyable listen.
When RVW composed his jolly, lightweight Symphony No8, three years before he died, everyone thought that was it. But in his final months, he produced a Ninth Symphony, based on his lifelong obsession with Thomas Hardy's Tess of the D'Urbervilles.
This 33 minute symphony is well worth discovering, and shows what an extraordinary musician RVW was, keeping his creativity and his inspiration going until the very end.
Mozart and Schumann Fantasies -

Piotr Anderszewski

Warner Classic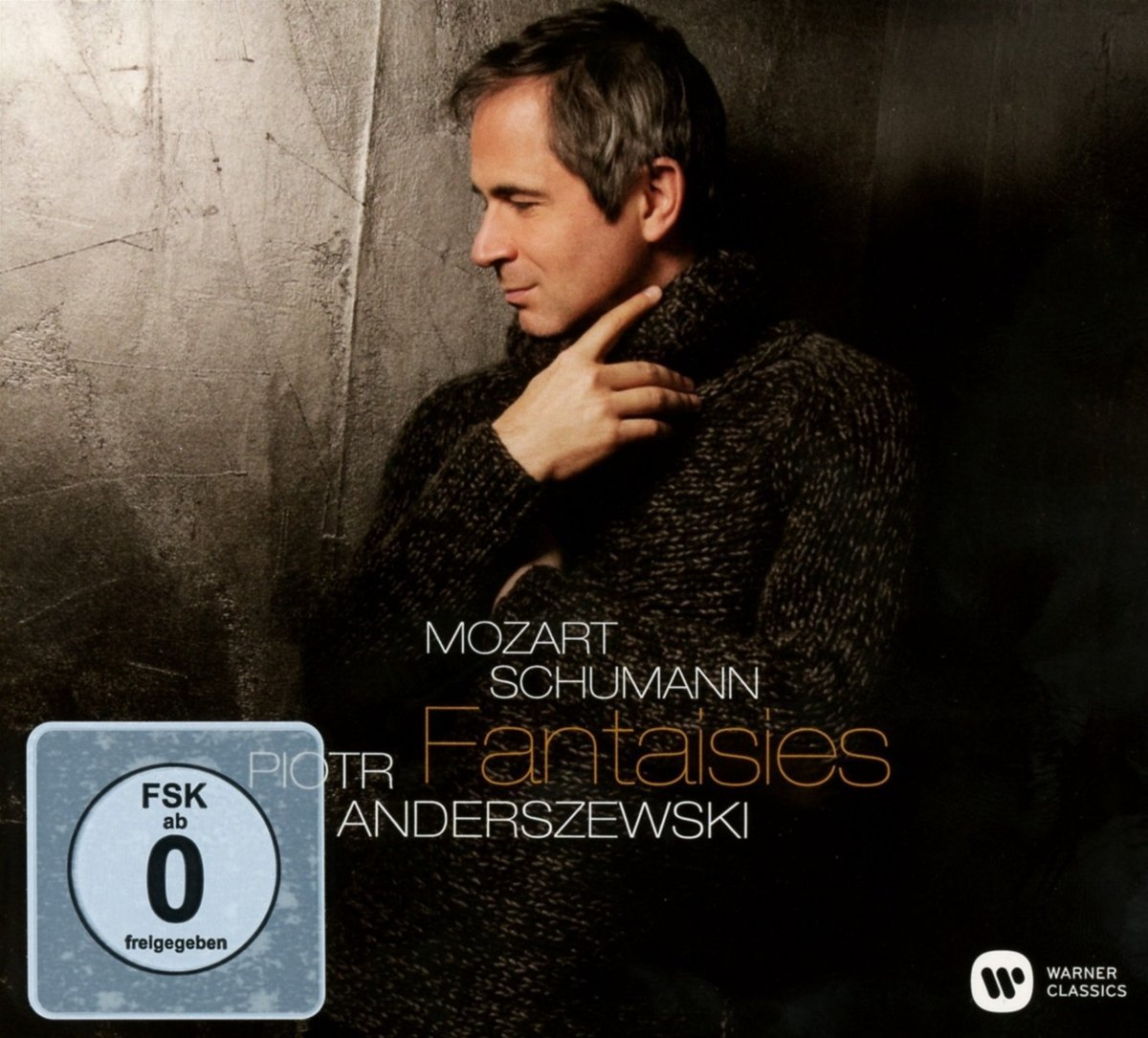 The Polish pianist Piotr Anderszewski produces some of the finest of today's albums of piano music. It's surprising therefore he isn't better known or appreciated.
Maybe it's because he is interested in ideas, and rare or difficult repertoire, rather than crowd pleasers.
This album, entitled Fantasies is typical of him. He combines a little known Mozart fantasy, with an exhilarating performance of arguably Schumann's finest piano piece, the Fantasia in C minor.
The two substantial makeweights, are Mozart's little known and rather serious Piano Sonata, No14, with a slow movement of real depth, and a rather tragic Theme and Variation composed by Schumann as he was about to enter the lunatic asylum, where he ended his life.
Chopin -

David Fray

Erato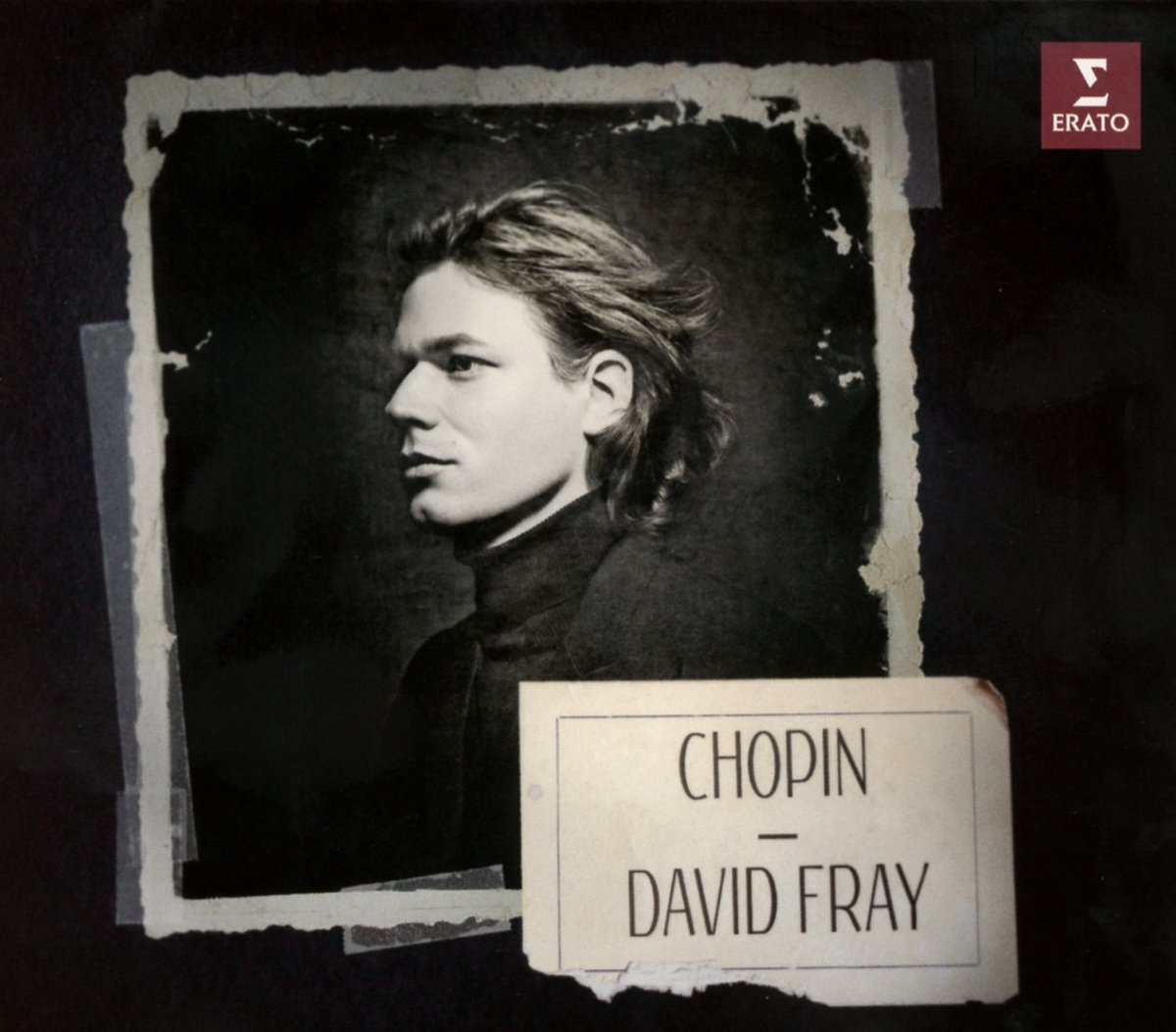 David Fray, the French pianist, has made some excellent recordings, primarily of Bach.
And in this recital of nocturnes, and associated pieces, his playing, full of calm and often mesmeric assurance, recalls the way he interprets JSB. There is no romantic excess.
The liner note writer correctly points to Chopin's admiration for Bach – unusual in those times – and this first class album makes that enthusiasm clear.
On another week, this would be an Album of the Week. Fray is potentially a very major pianist.