Album reviews and new releases: An extraordinary boy treble, authentic Beethoven and a new spirit for Spanish guitar
26 August 2016, 08:09 | Updated: 6 January 2017, 14:45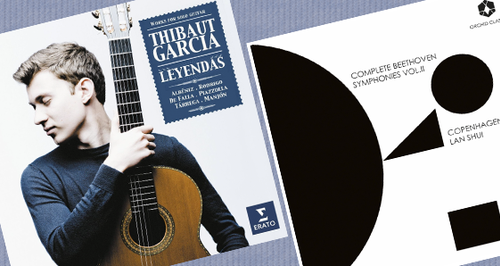 Throughout the week Classic FM's presenters bring you the best new recordings, including world exclusives and premiere broadcasts of latest releases.

After 6pm each weekday evening on Classic FM Drive, John showcases a Drive Discovery track from a fantastic new release.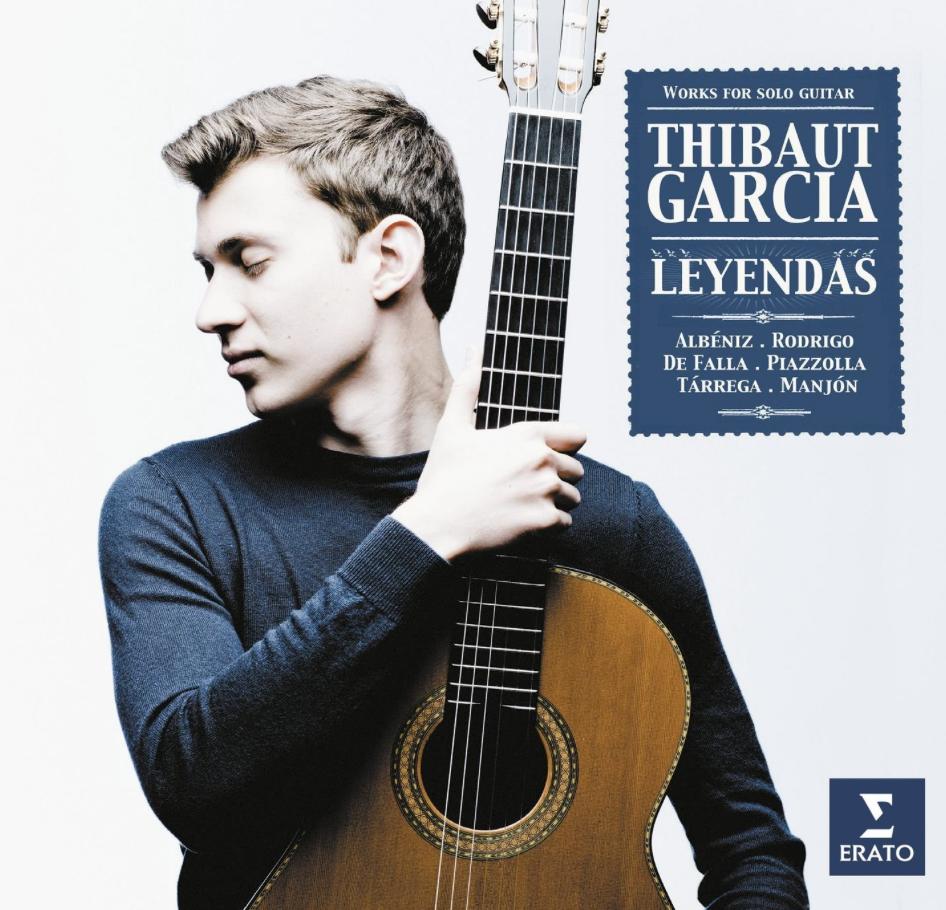 Leyendas - Works for Solo Guitar
Thibaud Garcia
Erato 0190295954635
The 22-year-old French guitarist – with a Spanish name and blood in his veins – brings us his first recital disc, which features works from Spanish and Argentinian composers, including Albéniz, Manuel de Falla, Rodrigo, Tárrega and Piazzolla. Garcia sets out to show off the full palette of what the guitar can do – with music that ranges from the intimate and elegant to the upbeat. Listen out also for a welcome guest appearance by cellist Edgar Moreau, who contributes to pieces by Falla.
Download from iTunes >
Buy from Amazon >

Every weekday morning after 10am, John plays a track from Classic FM's Album of the Week.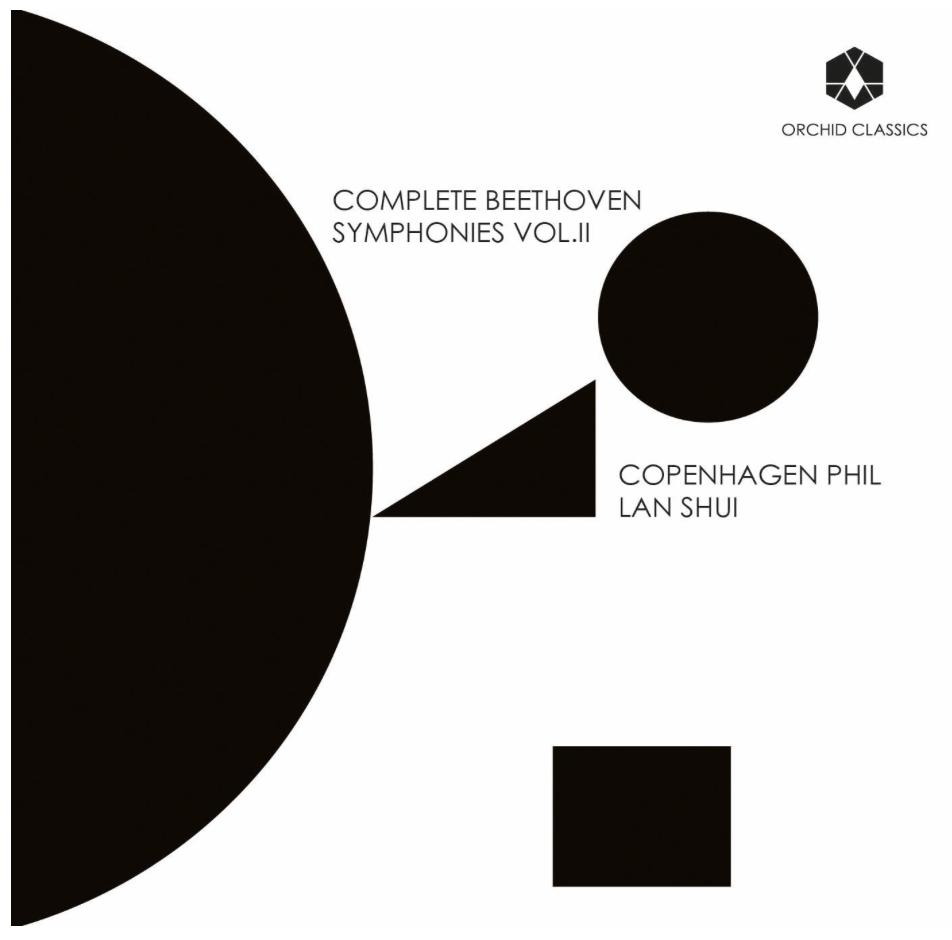 Beethoven: Symphonies Vol. 2
Copenhagen Philharmonic/Lan Shui
Orchid Classics ORC100059
This is the eagerly awaited second volume in the Copenhagen Philharmonic's complete cycle of Beethoven symphonies. Whereas the first volume took us through Symphonies 1 to 4, this set starts with the fateful knocking at the door opening of Symphony No.5 and ends with the closing bars of the Eighth. Conductor Lan Shui sees each of the symphonies as an evolutionary progression up to the Ninth, which will inevitably be the next and final album in the series. What makes this set different from other versions is that the orchestra swaps out its brass and timpani for copies of instruments from Beethoven's time. The change gives such familiar works as the Pastoral Symphony with a lightness and clarity, given added emphasis by the fact that Shui adheres strictly to the composer's instructions on dynamics and tempi. It's more like chamber music played by a full orchestra, and it's thrilling, energetic and refreshing.
Download from iTunes >
Order from Amazon >
New Release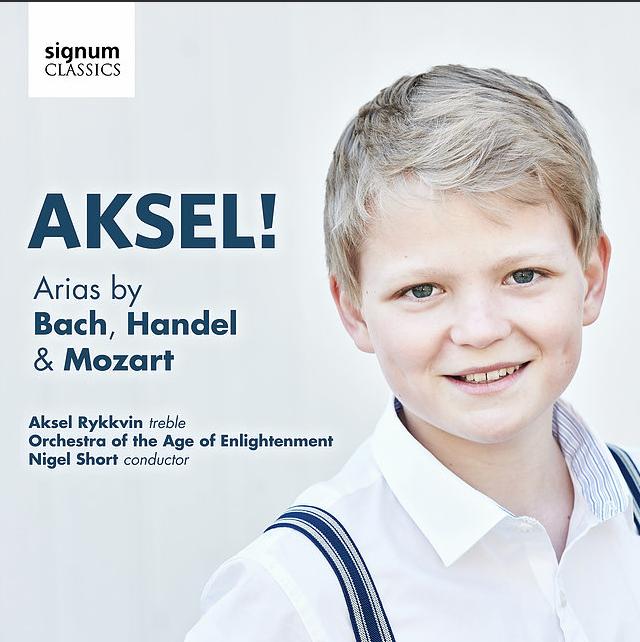 AKSEL!
Aksel Rykkvin/Orchestra of the Age of Enlightenment/Nigel Short
Signum Classics SIGCD435
13-year old Aksel Rykkvin is an extraordinarily talented treble from the Children's Chorus of the Norwegian National Opera & Ballet and Oslo Cathedral Boys' Choir. He has recently received international acclaim for his role in a new opera Elysium. The Financial Times wrote that he was "freakishly good, with a musical assurance and richness of tone that are almost superhuman." On this his debut album, he is joined by the Orchestra of the Age of Enlightenment in a programme of Bach, Handel and Mozart. It's a remarkable performance - pure, confident, technically perfect and hauntingly beautiful.
Download from iTunes >
Buy from Amazon >
David Mellor's Album Reviews will return next month.