Vivaldi with a third of the notes missing sounds extremely weird
23 March 2017, 11:54 | Updated: 23 March 2017, 12:15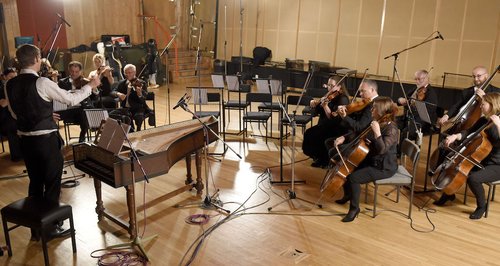 The Royal Philharmonic Orchestra played the first movement of Vivaldi's 'Spring' with a third of the notes missing for a very important reason.
Last year, one third of all Cancer Research UK's funding came from gifts in Wills.
To show the importance of Legacy gifts in continuing Cancer Research UK's pioneering research, they have partnered with the Royal Philharmonic Orchestra to recreate the Vivaldi's famous Spring Concerto. However, they have removed a third of the notes, to reflect the vital impact that one third of funding has on their life-saving work.
Taking away a third of the music creates a massive difference to the overall sound of the piece, so you can imagine the impact it makes to remove a third of funding from a charity making ground-breaking advances in beating cancer sooner, developments which been achieved thanks to these essential and generous donations.
The new arrangement of Vivaldi's Spring was created by London based composer Chris Roe, who has previously been nominated for a British Composer Award for his orchestral work, 'In Search of Strategy':
"Vivaldi's original Spring is one of the most celebrated and famous pieces of music - everyone knows it in one way or another. It is an uplifting and jovial piece of music and, as a composer, it went against my natural instincts to take away a third of the notes. We wanted to make the biggest impression as musically possible, and now the piece has been transformed to be tentative and uneasy. The impact is immediate and is a powerful illustration of the effect that a missing third of something can have."
Listen to 'Two Thirds of Spring' below and find out more about the campaign on Cancer Research UK's website.