Schubert's 'Unfinished' Symphony completed by artificial intelligence
6 February 2019, 11:33 | Updated: 6 February 2019, 13:26
To demonstrate the technology in their smartphones, Huawei set themselves the challenge of finishing one of the most famous incomplete works in musical history
Schubert's Symphony No.8 was started in 1822, but for reasons that have never been understood, Schubert never completed the work.
The first two movements are complete – and this two-movement piece is one of the composer's most famous works – but there are only fragments of the final two movements.
Chinese technology company Huawei decided to try and use AI to complete the work – with the help of composer Lucas Cantor.
Huawei used the AI in its Huawei Mate 20 Pro smartphone to create the new melodies.
Engineers fed music, in the form of data, into the phone's dual Neural Processing Unit – so the AI had information about the timbre, pitch and meter that Schubert liked to use in his melodies.
The AI then created melodies from that information, and composer Lucas Cantor chose his favourites. He then orchestrated those melodies and turned them into the final two movements to complete Schubert's 'Unfinished' Symphony.
The new completion was performed on 4 February, in London at Cadogan Hall, in an even presented by Myleene Klass.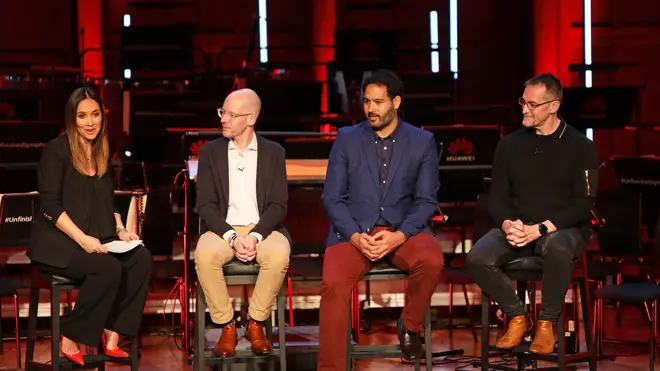 Speaking ahead of the world premiere, Cantor said that working with the AI was "like having a collaborating who never gets tired, never runs out of ideas".
But, he added, having his music performed immediately after Schubert's was slightly nerve-wracking: "It's a bit like being a comedian and having the greatest comedian in the world go on before you."
In a statement Walter Ji, the president of Huawei Consumer Business Group, Huawei Western Europe, said: "At Huawei, we are always searching for ways in which technology can make the world a better place. So we taught our Mate 20 Pro smartphone to analyse an unfinished, nearly 200 year old piece of music and to finish it in the style of the original composer. We used the power of AI, to extend the boundaries of what is humanly possible and see the positive role technology might have on modern culture."
More information about Huawei's 'Unfinished' Symphony project can be found here.
It's not the first time Schubert's Eighth Symphony has been 'completed' – in 1928 Columbia Records held a competition to mark the 100th anniversary of the composer's death, asking people to complete the symphony.
More recently, in 2011 Cambridge University professor and composer Robin Holloway used the fragmentary sketches that Schubert left to complete the third movement Scherzo.