Exclusive: musicologists have found a missing part of Schubert's Unfinished Symphony
1 April 2017, 09:29 | Updated: 23 November 2018, 08:59
A chance find in a Vienna apartment has uncovered a crucial fragment of Schubert's score, and an orchestral recording of the now-complete score for the third movement has been made.
Musicologists in Vienna have discovered a fragment of musical score written by Franz Schubert, specifically an excerpt from his 'Unfinished' Symphony No. 8. The symphony was previously thought to have been left incomplete at the composer's death in 1828.

Music scholars have clashed in the intervening centuries about exactly how Schubert's symphony should have been completed, specifically in the third and fourth movements. The only remaining parts of these movements were previously thought to be the beginning of the third and some unfinished melody fragments, and nothing of the fourth.
Listen to the new recording on Bill Turnbull's show this morning >
This new six-sheet fragment, now verified by independent Schubert scholars, was discovered in the attic of a soon-to-be renovated house in Margareten, near to the current site of the Schubert Museum in Vienna, where the composer spent the final days before his death.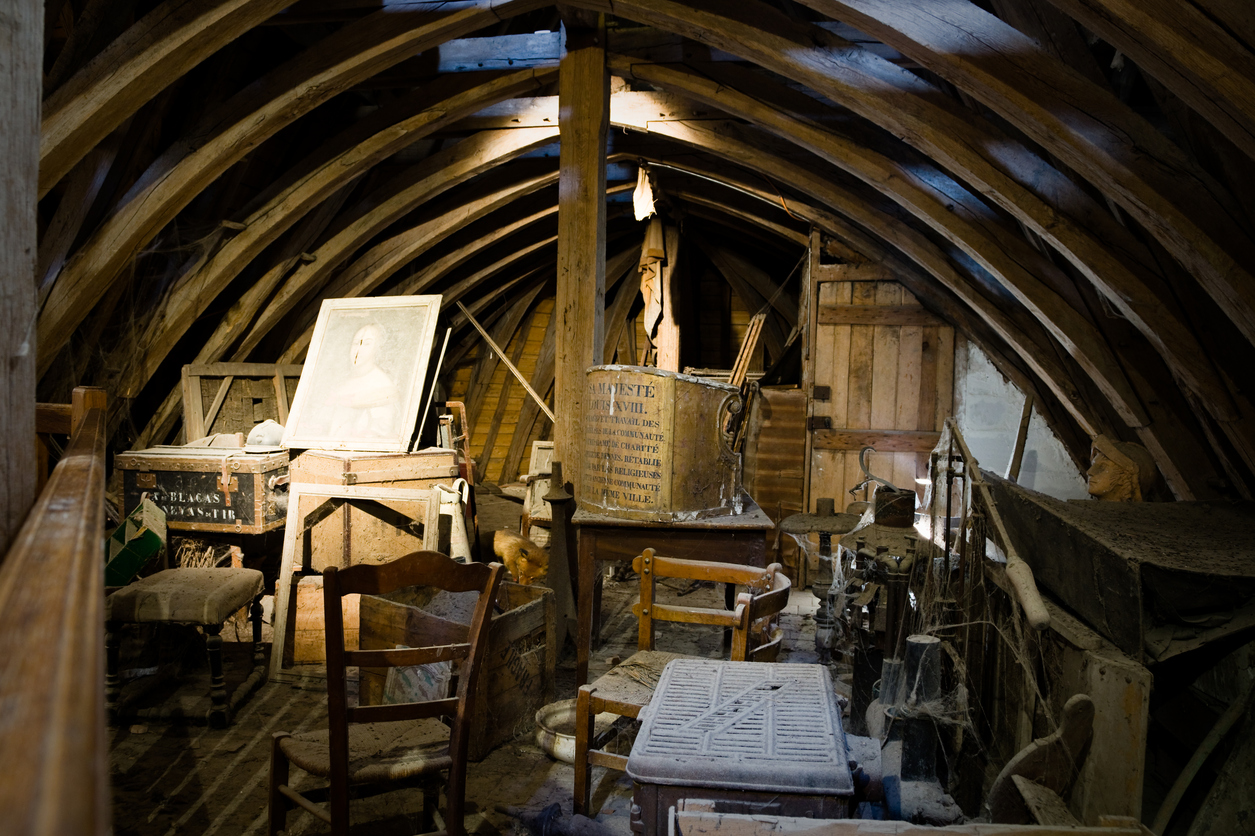 (The attic in which the score was found.)
Dr. Stefan Hoecs from the Schubert Museum described the discovery as "significant in every way."

"This is what we have always hoped we would find, but never dreamed we would. The discovery of this ragged but surprisingly legible six-sheet document goes some way to solving one of the greatest mysteries in the history of music."

The opening of the scherzo (third movement) previously existed only in short score format, but the new discovery fleshes out the orchestration in a style that museum officials described in a statement as "in character" with Schubert's composition style at the time, and finishes the movement in D major, the relative major of the symphony's home key of B minor.

A recording has been hurriedly assembled by a scratch orchestra made up of various Viennese players, and the results will receive their premiere play on Classic FM this morning, during Bill Turnbull's show.
Please note that this article was published on 1st April (April Fool's Day).