Lizzo just played Mozart on the Glastonbury stage, and it was an iconic moment
25 June 2023, 00:57 | Updated: 25 June 2023, 01:05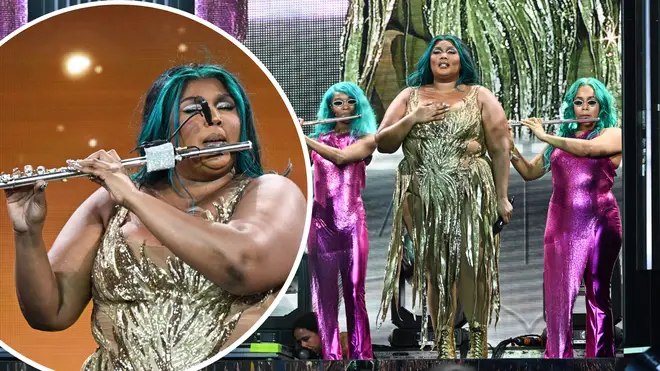 One of pop music's stars used her time at the UK's biggest music festival to celebrate the music of Mozart. And it was rightly magical.
More than 200,000 festival-goers were treated to an operatic interlude on Saturday night, as Lizzo took motifs from a much-loved Mozart classic to Glastonbury's main stage.
The pop star, rapper and devoted flautist was one of the night's big stars, performing on the Somerset festival's iconic Pyramid Stage. During her much-anticipated set, with flute miked up, she began playing the main theme from the overture to Mozart's opera The Magic Flute.
Lizzo's flute was then joined by another in counterpoint, before the pop star ended on a trill, transitioning into her 2019 hit song 'Truth Hurts'.
Hearing thousands in the audience clapping along to her staccato quavers and semiquavers of the Mozart did feel like something very special.
Watch the magic unfold below.
Read more: Lizzo donates $50,000 to boost representation of Black and Latinx artists in classical music
In many of her pop performances and celebrity appearances, Lizzo takes the opportunity to celebrate her classical and woodwind roots. At the 2023 Met Gala, she duetted with her flute hero, Sir James Galway. A year earlier she serenaded the entertainment world with Debussy from the red carpet.
Lizzo is credited with renewed interest in the flute and woodwind repertoire.
If social media was anything to go by, this Glastonbury performance only added to that flute fever.
It was by no means a first for things classical in Glastonbury.
Music festivals at Glastonbury in fact began in the 1910s and 1920s as a celebration of opera and song, curated by English composer Rutland Boughton. These gatherings featured music by the likes of Wagner and Purcell, alongside lecture programmes and recitals. Edward Elgar attended and was a big fan.
These opera-focused gatherings stopped in 1926. In 1970 the current, more familiar (and often muddier) festival began, with the music broadened into the celebration it is today.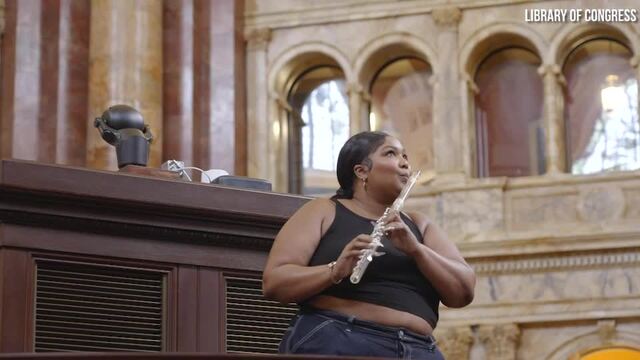 Lizzo performs on the flute in Library of Congress reading room
During the 2004 festival, English National Opera gave an afternoon of some of opera's greatest hits, returning to those classical roots with Wagner's Ride Of The Valkyries and other hits.
Classical, jazz and ballet elements will often feature today, within the festival's welcoming, inclusive and inspiring musical mix – something Lizzo contributed to on Saturday night.