If Mozart was born in Cuba? This 'Rondo alla Mambo' flashmob will lift your spirits
13 July 2020, 15:09 | Updated: 15 July 2020, 14:54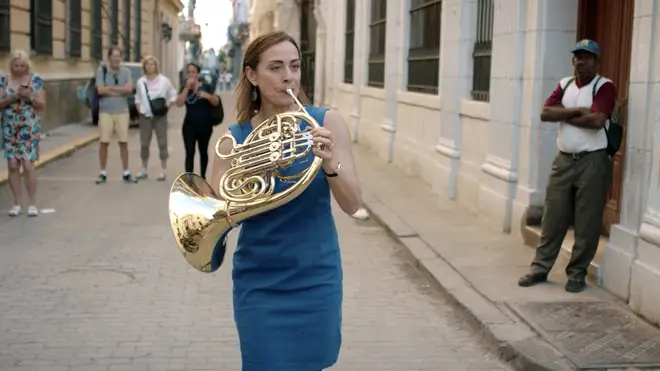 Wherever you go in the world, the magic of Mozart will follow…
Everyone loves a bit of unexpected classical music. But we think this wonderful Havana flashmob playing 'Rondo alla Mambo', a Cuban interpretation of one of Mozart's most famous melodies, takes the biscuit.
It starts with some scene-setting and dancing on the Cuban city streets, as the Havana Lyceum Orchestra creates a rhythm section.
Then, a brief choral passage paves the way for British French horn player Sarah Willis' solo – a syncopated, Caribbean-fused rendition of the 'Allegro' from Mozart's Horn Concerto No. 3.
It's wonderfully infectious – watch below.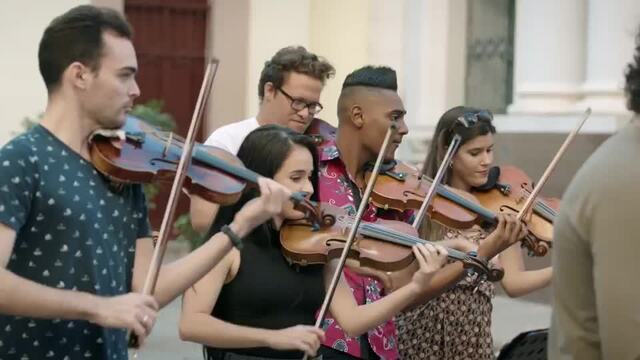 If Mozart was born in Cuba? This 'Rondo alla Mambo' flashmob will lift your spirits
If this has left you hankering for more Cuban Mozart, it's good news.
'Rondo alla Mambo', arranged by Joshua Davis and Yuniet Lombida Prieto, is the first single from Willis' album Mozart y Mambo, a project which combines Mozart's popular French horn solo moments with traditional Cuban music.
Willis was inspired to release the album after a visit to Havana, where she found a statue of Mozart in a beautiful courtyard, in the Old Town. She recalls how a local musician there told her "Mozart would have been a good Cuban".
After its worldwide release on Friday on Alpha Classics, Willis' album – all recorded in Havana in January 2020 – has already landed on the No. 1 spot on Apple Music and Amazon's classical charts.
Mozart y Mambo is Classic FM's Album of the Week. Hear a track from the album every weekday after 10.15am.