Fanny Mendelssohn's real-life great-great-great granddaughter turns composer's 'formidable' life into film
31 October 2023, 16:56 | Updated: 1 November 2023, 12:56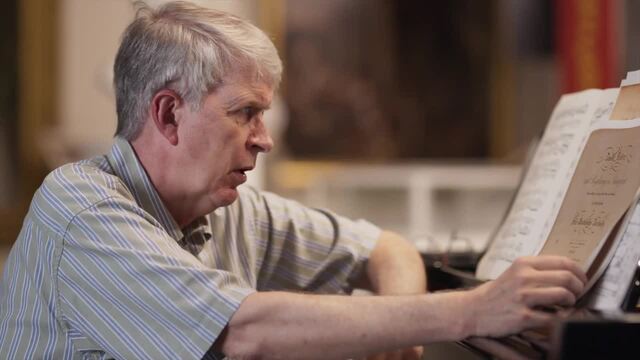 Watch the trailer for Fanny - The Other Mendelssohn
A new documentary sheds light on the ground-breaking composer Fanny Mendelssohn's life, works, and legacy, told through her own words.
Composer and pianist Fanny Mendelssohn was one of the 19th century's brightest creative minds – but for two centuries, her story has been somewhat overshadowed by that of her brother, Felix.
Born in 1805, Fanny lived in a society where women weren't allowed to play certain instruments, including the organ and cello.
Making a living from her music would have brought shame on the well-off Mendelssohn family, and her father and brother strongly discouraged her from pursuing a career.
200 years on from her birth, Fanny Mendelssohn's music is still being discovered and newly appreciated.
Now for the first time, Fanny's story is brought to life in her own words, in a new documentary, Fanny: The Other Mendelssohn, starring pianist Isata Kanneh-Mason.
Directed by the composer's own great-great-great granddaughter, Sheila Hayman, the documentary draws from first-hand accounts of Fanny Mendelssohn's life by the composer herself and those who knew her.
Hayman landed on the idea for the documentary whilst working on another project about the Mendelssohn family. Finding Sebastian Hensel's description of his mother, Fanny, made the composer "suddenly spring into this incredibly vivid life" and "just made her seem so modern," Hayman told Classic FM.
Read more: Who was Fanny Mendelssohn, the unsung composer whose music was published under her brother's name?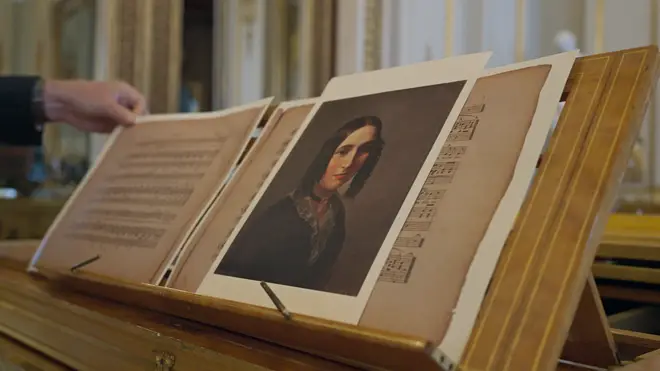 'She had a wicked sense of humour'
"I started to find out that she had this wicked sense of humour, that she really hated going to social gatherings," Hayman said of Fanny, her great-great-great grandmother.
"And she hated having to wear hats because the veils got caught in her glasses, and that she was extremely scary to absolutely everybody else in the world, but herself terrified of her little brother.
"All of these things just combined to make her seem extraordinarily fascinating and very, very familiar."
Fanny began to compose and perform music at a very young age, but it took her until she was almost 40 years old to gain the confidence to publish music under her own name. From then she wrote her popular Piano Trio and plenty of solo piano music, but tragically died just one year later, aged 41.
Unlike her male counterparts, Fanny had no access to a publisher, and couldn't publicly perform her music. But that did nothing to deter her from writing music. She wrote more than 460 works that we know of, and there is still ongoing work to discover her entire catalogue.
Fanny Mendelssohn: Overture in C || Royal Northern Sinfonia
Most of Fanny Mendelssohn's works were written for the instruments and musicians who could perform her work. That meant lots of music for piano and voice, which she could perform with her younger sister, resulting in several hundred lieder, and more than 125 pieces for solo piano. She also wrote an orchestral overture, four choral cantatas, a piano trio, and a piano quartet.
Fanny didn't write many large-scale works like symphonies, requiems, concertos or operas, which director Sheila Hayman tells Classic FM was because "she had absolutely no means of ever hearing [them]."
But that doesn't mean she should be underestimated as an 'unserious' composer, Hayman adds. "She wrote an overture and she wrote three large choral cantatas in one year, which was the same year that she had a small baby and nursed the family through a cholera epidemic and had just got married. And then Felix told her that she didn't have a gift for writing choral music, and she never wrote another one."
'She was a formidable woman with high standards and extraordinary technique'
The documentary paints a picture of a formidable musician who showed immense talent from a young age, but also of a woman who had great respect for her family and especially her brother. This admiration of Felix and concern for the family image would restrict her career and dissuade her from publishing her music for so long.
In a letter in 1920, Fanny's father told her that while music could become Felix's profession, "for you it can and must, be only an ornament".
A letter from Felix to their mother, Lea, further discouraged Fanny's ambitions: "Publishing would only disturb her in [household duties], and I cannot say that I approve of it."
Hayman says: "The degree to which she was terrified of Felix's opinion, and the lengths she went to, to pretend that she didn't really care either way, was extraordinary to me.
"You read accounts of other musicians being either awed or impressed or frankly terrified of her," she adds. "She had such high standards and didn't really suffer fools.
"And yet, she was absolutely terrified of her little brother who she had nurtured until she was 16."
As a boy, Hayman adds, Felix would show his sister his music before putting pen to paper. But after his career took off and he began playing for courts and monarchs throughout Europe, Hayman says: "He became more of a sort of intimidating figure to her in some way, and she became frightened of his opinion, even though she was so brilliant herself.
"He was the only person that she cared about, and he refused to approve her desire to have a public career," Hayman says.
"And so, her whole life was spent, essentially, torn between terror of her brother and desire to defy him and actually see her music out in the world. And it was only right at the end that she actually had the nerve to do something about it."
'She wanted a family, and to write music'
In 1829, Fanny married the painter Wilhelm Hensel, and they welcomed a child the following year. Unusually for the time, Hensel was supportive not only of his wife's creative passion, but also of her work being published.
In fact, Hensel was so determined that he refused to marry her unless she could continue to compose.
Family was as important to Fanny as her music. "She was somebody who just wanted to have a lovely family, and also wanted to express her creative gifts," Hayman adds.
"At that point it seemed to be impossible for her to do both and so she was perpetually torn between these two perfectly natural impulses.
"She wanted to write music, because she was incredibly talented at music, but at the same time, she didn't want to run away from her family, and she wanted to have a child and she wanted to be happily married."
Read more: 10 women who changed the classical music world forever
The documentary also follows a scholar, Dr Angela Mace's quest to unearth the original manuscript of Fanny's 'Easter Sonata', to prove that it was indeed her work, and not Felix's.
The significant piano work was torn from the composer's notebook and lost for 150 years after it was written, only to be rediscovered in 1970 and falsely attributed to her brother.
Dr Mace studied Fanny's handwriting, diary entries, composition workbooks and various other first-hand accounts and documents to prove definitively that the Easter Sonata had been written by a 22-year-old Fanny Mendelssohn.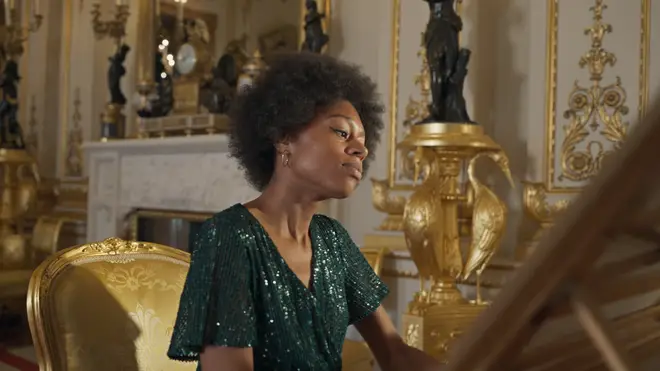 The piece premiered under Fanny Mendelssohn's name in 2012, and in 2022 the world premiere of a brand new edition of the work was performed by star pianist Isata Kanneh-Mason.
"There's this incredible power that comes out of [Isata's] hands and this incredible attention and intensity to the way that she addresses the piano," Hayman says.
In the documentary, we see Kanneh-Mason get to grips with the music for the first time, explaining her initial thoughts and how Fanny Mendelssohn's writing helps her to get to know the composer better.
"It's one of those pieces that actually took me a while because it's so different to anything I've played before," Kanneh-Mason said. "It's something that I'm forever learning and it's forever evolving."
Coming from a family of seven musical siblings herself, Isata said: "I really related to the fact that she used music as an outlet for expression, a place to express herself and a place to be free. That's something that I really feel in music, and many of my siblings feel as well."
Fanny: The Other Mendelssohn is out in cinemas across the UK now.