Fanny Mendelssohn: discover her biography, compositions and other facts
21 November 2018, 16:52 | Updated: 21 November 2018, 17:10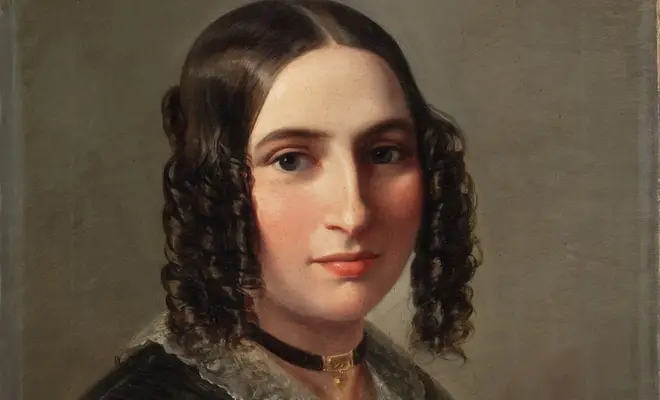 She was one of the 19th century's most brilliant composers – here's everything you need to know about the wonderful Fanny Mendelssohn
Fanny Mendelssohn's early life

Fanny Hensel. Picture: Getty

Fanny Mendelssohn Bartholdy was born on 14 November 1805. She was taught to play the piano by her mother, who in turn had been taught by a student of J.S. Bach's.

Her link with Bach

Portrait of composer Johann Sebastian Bach. Picture: Getty

Fanny could play all 24 Preludes from Bach's The Well-Tempered Clavier by the time she was 13.

Fanny Mendelssohn: something special

Portrait of Fanny Hensel née Mendelssohn (1805-1847), 1847. Artist: Anonymous. Picture: Getty

In 1820 she and her brother Felix Mendelssohn joined the Sing-Akademie in Berlin (a music society), directed by the composer Carl Friedrich Zelter. Zelter was so impressed with the young Fanny that he wrote a letter to the author Goethe in which he said: "This child really is something special."

Fanny and Felix's father

Portrait of Abraham Mendelssohn Bartholdy. Picture: Getty

Fanny and Felix's father was tolerant rather than supportive of Fanny's musical talents, writing to her in 1820: "Music will perhaps become his [Felix's] profession, while for you it can and must be only an ornament."

Fanny, the invisible composer

Felix Mendelssohn performs for Queen Victoria and Prince Albert. Picture: Getty

Some of Fanny's works were published under her brother Felix's name, including a song called 'Italien'. This caused some embarrassment when, at a reception in Buckingham Palace, Queen Victoria told Felix Mendelssohn that she would sing her favourite song by the composer… and began to sing Italien'. Felix confessed that it was actually the work of his sister.

Marriage to Wilhelm Hensel

German Pianist And Composer Fanny Hensel. Picture: Getty

In 1829 she married Wilhelm Hensel, becoming Fanny Hensel, and she had her only child, Sebastian Ludwig Felix Hensel, the following year. Wilhelm was supportive of his wife's musical life and her music was often performed at a Sunday concert series at the Mendelssohn family home.

Fanny Mendelssohn's compositions

Budapest Festival Orchestra. Picture: Getty

Fanny wrote over 460 pieces of music, including a piano trio and several books of solo piano works. She wrote many works in the form 'Songs Without Words', a genre which her brother later became famous for. But some musicologists now believe that Fanny pioneered this music form.

Her public performance debut

Felix Mendelssohn With His Sister. Picture: Getty

Fanny only made her public performance debut in 1838, at the age of 33, when she performed her brother Felix's Piano Concerto No.1

Fanny Mendelssohn's Opus 1

Visitors looking at a reproduction of an oil painting depicting Fanny Hensel.

Picture: PA

Fanny published her first work in her own name – her Opus 1 – in 1846, aged 41.

Fanny Mendelssohn's death

Deutschland, Berlin - Kreuzberg: Dreifaltigkeits-Kirchhof, Friedhof am Mehringdamm / Blücherstraße. Familiengrab Mendelssohn-Bartholdy, hier der Grabstein der Komponistin Fanny Hensel. Picture: Getty

She died on 14 May 1847, aged 41, from complications after a stroke. Her brother Felix wrote his String Quartet No.6 in her memory before dying himself six months later.

A rediscovered work

A Circle of Friends, including Fanny Mendelssohn.

Picture: PA

In 2010 experts discovered that a work that had been attributed to Felix Mendelssohn since the 1970s was actually by Fanny. It had its first performance under her name on International Women's Day, 8 March, 2017.