A pianist accurately transcribed their frustrating Chopin practice session.
26 September 2019, 20:38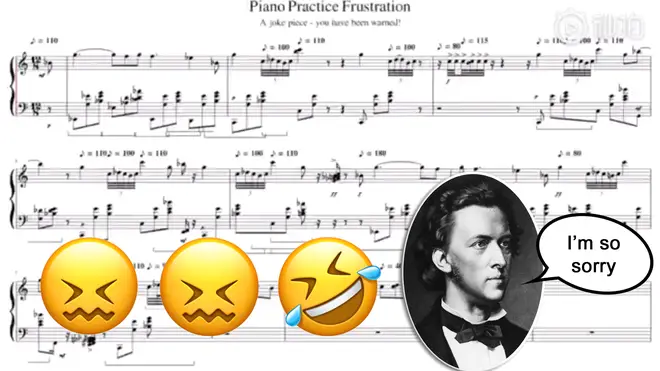 A note-by-note documentation of the struggles in playing a gorgeous Nocturne...
This is all VERY relatable.
In a moment of brilliant inspiration, pianist Raymond Feng thought it a great idea to link his keyboard to some notation software and give us a complete account of his struggles and successes in playing Chopin's Nocturne in E flat.
This beautiful Nocturne is deceptively tricky, with wonderfully pianistic, virtuoso flourishes. Which can quickly undo the player.
As you can hear, things start off well for Raymond, but then, well... just look at the score.
Here's what it should sound like...
After all the practice, the frustrations and – most of all – the hard work, here's how it should sound.
Courtesy of Valentina Lisitsa...
Chopin Nocturne E Flat Major Op.9 No.2
Raymond's practice session has recently been widely shared on Facebook, with over one million views. He offers a full pdf of his relatable masterpiece for free here.