We now know for sure what killed Chopin, study reveals
6 November 2017, 12:07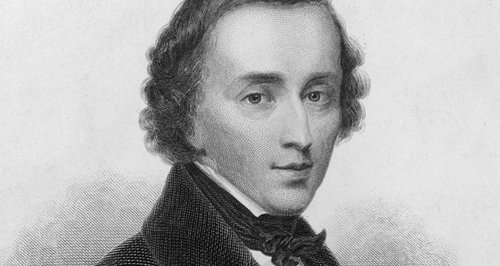 Frédéric Chopin's heart has been preserved in a jar since his death – it has now been examined and his early cause of death finally revealed.
When Chopin died in 1849, his body was buried in Paris but his heart was taken to Warsaw, as requested by the composer on his deathbed. The heart was sealed in what is believed to have been a jar of cognac and smuggled into the Polish city before being interred in a pillar at the Holy Cross Church.
Chopin experts have long been keen to carry out tests on the composer's heart to try and find out whether he died of tuberculosis, as is generally believed. But the Polish church and government have been reluctant to give permission.
Following concerns that the alcohol containing the organ might have evaporated over time, scientists were given the chance to inspect Chopin's pickled heart.
The study found the Polish composer had suffered from pericarditis, a rare complication of chronic tuberculosis. They noted the heart was covered in some white fibrous materials. There were also small lesions, which the team concluded were a clear sign of tuberculosis complications.
"We didn't open the jar," team leader Professor Michael Witt of the Polish Academy of Sciences told the Observer. "But from the state of the heart we can say, with high probability, that Chopin suffered from tuberculosis while the complication pericarditis was probably the immediate cause of his death."
Chopin was known to be a frail man, and his health started to dramatically decline in 1838 – at the age of 28. Over the years, he became increasingly debilitated and less active as a composer, performer and teacher.
His heart was originally preserved because Chopin had a fear of being buried alive. "The earth is suffocating," he told one of his sisters as he lay on his death bed in 1849, aged 39. "Swear to make them cut me open, so that I won't be buried alive."
Although the heart has been preserved in the jar since 1945, the scientists found it was still perfectly sealed. "Some people still want to open it in order to take tissue samples to do DNA tests to support their ideas that Chopin had some kind of genetic condition," Witt said.
"That would be absolutely wrong. It could destroy the heart and in any case I am quite sure we now know what killed Chopin."
Watch Evgeny Kissin play Chopin's Minute Waltz...